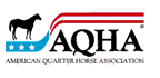 American Quarter Horse Racing Figures Continue To Increase Through March
During a rather lengthy meeting on Thursday, August 9, the Texas Racing Commission (TRC) approved the 2002 racing schedule for the state's five horse racetracks. The TRC also gave its consent to transfer a Class 2 racing license from Lubbock to Amarillo.
The American Quarter Horse Association has announced that American Quarter Horse racing purse and handle figures continued to show increases in March. The total amount wagered on American Quarter Horse races in March reached $21,472,106, marking a 6.8% increase over what was bet in March of last year. A total of $4,285,176 was paid in purses during the month, an increase of 23.8% over the $3,460,721 paid out in March of 2001.
There was an 11.1% increase in number of American Quarter Horse races compared to March of 2001, with 512 races run during that month this year compared to 461 last year. Also increasing significantly was total added money, which went from $3,460,721 in March of last year to $4,285,176 in March of this year, representing a 22.6% increase.
Some of the tracks showing year-to-date gains in American Quarter Horse pari-mutuel handle through the end of March include: Blue Ribbon Downs (+4.9%); Delta Downs (+9.2%); Hipodromo de las Americas in Mexico City, Mexico (+8.5%); Los Alamitos Race Course (+3.5%); Manor Downs, who was cut short of racing last year (+70.4%); Remington Park, who ran 10 races early for the Lazy E Futurity and Derby trials (+100%); and Sunland Park (+11.6%).