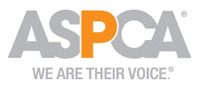 ASPCA Provides $250,000 for Hay in Equine "Bale-Out" for Texas and Oklahoma in Wake of Devastating Shortage
(New York, New York - October 4, 2011) - The ASPCA® (The American Society for the Prevention of Cruelty to Animals®) today announced that a total of $250,000 is being granted to 24 equine welfare organizations and animal control agencies across Texas and Oklahoma as part of the Texas and Oklahoma Equine 'Hay Bale-Out' program. The funds will provide relief for horses impacted by the high cost and low supply of hay in these drought-stricken states.

Soaring temperatures, widespread drought and wildfires have depleted the supply of hay in Texas and Oklahoma, creating a desperate need among equine caretakers. The cost of hay has been driven upward at an alarming rate, as the supply and quality of hay dwindles.

"The ASPCA is aware that tremendous hardship has been placed on rescue organizations and agencies that help horses and donkeys throughout Texas and Oklahoma, due to the immense shortage of the equine's most basic need; hay," said Jacque Schultz, senior director of the ASPCA Equine Fund. "Our program provides assistance to those who are struggling to feed the horses and donkeys in their care, and we encourage them to share their supply of hay with other struggling local equine owners and caretakers as well."

"The Humane Society of North Texas (HSNT) is grateful to accept this funding from the ASPCA," said Sandy Grambort, equine and livestock program coordinator at HSNT, one of the groups receiving a grant through the ASPCA's Hay Bale-Out program. "These funds will be used to purchase much needed hay, which will help HSNT feed and rehabilitate the increasing numbers of neglected equines we are seeing, and it will help make a difference in the lives of North Texas equines and their owners as the effects of the drought continue to be realized."

Organizations that applied for funds as part of the ASPCA's Hay Bale-Out were required to meet the following eligibility and program guidelines:
Operate an equine rescue or sanctuary in Texas or Oklahoma or an animal shelter or animal control agency that works with area horse owners in these states;
Be a 501(c)(3) or governmental animal control agency;
Distribute at least 25 percent of the hay purchased with the grant to needy local horse owners; and
Maintain a list of hay recipients which will be submitted with final grant report.
In 2010 the ASPCA awarded more than $1 million in the form of 93 grants to equine rescue groups and humane organizations in 32 states, nearly doubling the $546,789 distributed in 2009. The ASPCA works to protect and aid horses through legislation, advocacy, education, targeted grants, and enforcement of the carriage horse and cruelty laws in New York City.

The ASPCA Equine Fund provides grants to non-profit equine welfare organizations in the United States for purposes in alignment with our efforts to protect horses. The ASPCA Equine Fund grants program seeks to award equine organizations who strive to achieve best practices, including maintenance of updated websites and robust fundraising practices. To learn more about the ASPCA Equine Fund, visit www.aspcapro.org.

The recipients of funds from the Hay Bale-Out include the following:
Animal Angels, Texas
Blazes Tribute Equine Rescue, Okla.
Bluebonnet Equine Humane Society, Texas
Brighter Days Horse Refuge, Texas
City of Abilene Animal Services, Texas
City of Oklahoma City, Okla.
Collin County Animal Services, Texas
Exceller Fund, Okla. (Fosters)
Friends of Gonzales Animal Shelter, Texas
Girl Scouts of Northeast Texas
Habitat For Horses, Texas
Horse Feathers, Okla.
Humane Society of North Texas
Oklahoma Thoroughbred Retirement Program
Osborne Stables Equine Rescue, Texas
Passion Horse/DFW Canine Equine Rescue, Texas
Prospect Mountain Therapeutic Riding Center, Texas
Ranch Hand Rescue, Texas
Reilly's Ranch-Horse Rescue, Texas
SPCA Of Texas
Throwaway Ponies, Texas
Triple Me Mac Equine Sanctuary, Texas
Wise Equine Sanctuary Of Texas
About the ASPCA®
Founded in 1866, the ASPCA® (The American Society for the Prevention of Cruelty to Animals®) is the first humane organization established in the Americas and serves as the nation's leading voice for animal welfare. One million supporters strong, the ASPCA's mission is to provide effective means for the prevention of cruelty to animals throughout the United States. As a 501(c)(3) not-for-profit corporation, the ASPCA is a national leader in the areas of anti-cruelty, community outreach and animal health services. The ASPCA, which is headquartered in New York City, offers a wide range of programs, including a mobile clinic outreach initiative, its own humane law enforcement team, and a groundbreaking veterinary forensics team and mobile animal CSI unit. For more information, please visit www.aspca.org. To become a fan of the ASPCA on Facebook, go to www.facebook.com/aspca. To follow the ASPCA on Twitter, go to www.twitter.com/aspca.