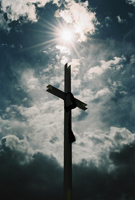 THP Austin Office Closed for Good Friday, Reopens Monday
Please be advised that the Austin office will be closed Friday, March 21, 2008 in observance of Good Friday and Easter weekend. The office will re-open on Monday, March 24, 2008 at 8:00 a.m. The racetracks running a live meet will conduct regular business hours. Should you have an emergency, please feel to contact a THP employee at a live race meet.
The THP staff sincerely wishes everyone safe travels and a happy Easter holiday. May God bless you and Good Luck at the races!