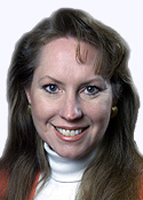 Hupp Will Not Seek Re-Election
Representative Suzanna Hupp, R-Lampasas, who filed legislation that would legalize video lottery terminals at Texas race tracks in the waning days of the last Special Session, announced on Tuesday, August 30, that she will not run for re-election next year. In her retirement statement, she said that she acted after "long and serious deliberation with family and friends" but said she might run again in the future for another public office.
Representative Hupp filed House Bill 76 on August 16, 2005 with only three days left in the session. In a press release, she stated "I am fully aware that this bill will not have a chance this special session. I filed this bill to continue discussions on alternative ways of financing public school education. Besides including guaranteed increased revenues to the State of at least $1 billion per year, this legislation will create positive economic implications across the agricultural and ancillary industries. This bill is also an effort to contain the footprint of gambling in Texas to its present legal locations, specifically the state's ten currently licensed horse and greyhound racetracks."
Representative Hupp has been a legislator since 1997.