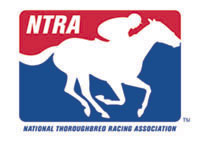 NTRA to Hold Annual Meeting, Marketing Summit September 21-23 in Las Vegas
The National Thoroughbred Racing Association (NTRA) will hold its fifth Annual Meeting & Marketing Summit September 21-23, 2003 at the Mirage Resort and Casino in Las Vegas. Representatives from some 100 tracks, racing organizations and other companies are expected to attend. The three-day gathering will provide an interactive forum for the NTRA to update members on a wide array of programs and initiatives. Because the Texas Horsemen's Partnership (THP) is a member of the NTRA, all THP members are eligible and welcome to attend.

The summit begins on Sunday, September 21, with a golf tournament followed by a welcome reception that evening at the Mirage. The conference continues Monday and Tuesday with various presentations and workshops.
Topics include:
NTRA/Breeders' Cup Limited Operational Update
Financial Summary
Legislative/Regulatory
National Consumer Research
Advertising
Marketing and Promotions
Television
Sponsorship
Group Purchasing
Public Relations
NTRA Player's Panel Forum
Marketing Workshops
For more information regarding registration, please contact Betsy Baxter at bbaxter@ntra.com or call (859) 422-2618.
For room reservations at The Mirage, call 1-800-499-6311 and mention the NTRA to receive a special, reduced room rate of $145 per night. Space at this rate is limited and available only until August 20, so early reservations are encouraged. For additional information about the Annual Meeting and Marketing Summit, contact Betsy Baxter of the NTRA at (859) 422-2618 or via e-mail at bbaxter@ntra.com

.