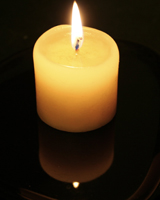 UDPATED: Former THP Board Member J. Benny Pennington Passes Away, Funeral Arrangements Added
(Austin, Texas - August 31, 2011) - Well known and beloved Quarter Horse trainer and former THP Board member J. Benny Pennington passed away on Tuesday, August 30. Visitation will take place from 6:00 to 8:00 p.m. on Friday, September 2 at Franklin Church of Christ, 517 Bremond Street, Franklin, Texas, 77856. A graveside service is scheduled for 11:00 a.m. on Saturday at the Dugger Cemetary in Seguin, Texas.
Benny was a great friend to the Texas racing industry. In addition to being a former THP Board member, he was a longtime member of the horsemen's committee at Quarter Horse meets. He will be greatly missed.
Click here to see a longer article at the AQHA website about Benny.