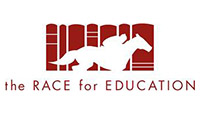 Race For Education Accepting College Scholarship Applications Through March 28
(Lexington, Kentucky - Wednesday, February 12, 2014) - Horsemen and their children are reminded that deadlines are approaching for a variety of Race For Education scholarships. The HBPA Horsemen scholarship, which awards up to $6,000 per year, has a deadline of March 28. Administered in partnership with the National HBPA, this scholarship is for children of horse farm and backstretch employees.

There is also a Thoroughbred scholarship for students from any background wishing to pursue a career in an equine or agriculture industry with a deadline of February 28. Other scholarships are also available, including ones for residents of Washington state and New York state and for Hispanic or African-American students who are children of horse farm or backstretch employees. Additionally, there is a scholarship for students to attend the University of Arizona Race Track Industry Program.  

Through academic development programs, tutoring, internships, financial literacy training and scholarships, the Race For Education provides opportunities for educational success for young people with significant financial need and academic challenges. The program has awarded more than $3.5 million in scholarships and funding to over 375 students. The primary funding for the Race For Education comes from the Racehorse Nomination Program, which invites racehorse owners to nominate their horses to the program and agree to donate a percentage of the horses' earnings to the foundation. Other significant funding comes from federal programs and a partnership with Thoroughbred Charities of America's Annual Stallion Season Auction. 

For more information, go to www.raceforeducation.org/scholarships/.