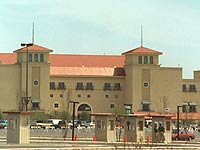 Tattooer to Be Available at Retama Park on Schooling Race Day, February 19
Retama Park will be hosting schooling races on Friday, February 19. THBPA Director of Racing Tooter Jordan has made arrangements to have a tattooer available for horsemen at Retama that day.
For more information, Tooter can be contacted at (830) 620-8679.