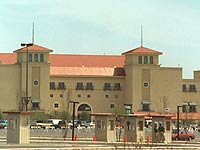 No Turf Racing at Retama Park This Week
(Selma, Texas - August 30, 2011) - There will be no turf racing at Retama Park. Track management has indicated that this is a day-to-day issue, and the hope is that turf racing can resume at the track next week.
For additional information, contact the Retama Park Race Office at (210) 651-7043.