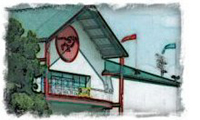 Sam Houston Race Park Announces Purse Increase
(Houston, Texas - February 23, 2011) - Sam Houston Race Park will initiate a purse increase for the remainder of the 2011 Thoroughbred meet. An additional $1,000 will be added to each of the races, an increase of 6.5% for the final eight days of the racing season, which concludes on Monday, March 7.
Live racing was canceled on Friday, February 4 due to freezing weather in the Houston area. The purse increase in fueled in part by the canceled date, but also by a 36% upswing in handle, compared to 2010.
"Our handle has surpassed even our most optimistic projections for the 27-day Thoroughbred meet," said Andrea Young, SHRP president and chief operating officer. "We were hopeful that our revised purse structure and shortened meet would be met with renewed interest. Our fans, especially in Houston, have demonstrated through attendance and wagering that they agree. We look forward to two more great weeks of racing."