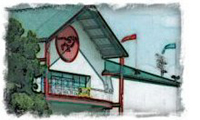 Connally Winner Schramsberg Named Horse of the Meet at Sam Houston Race Park Thoroughbred Meet
(Houston, Texas - March 8, 2011) - The impeccably bred Schramsberg, who captured the Grade 3, $200,000 Connally Turf Cup at Sam Houston Race Park, was named 2011 Horse of the Meet at Sam Houston Race Park. The 5-year-old son of Storm Cat and the legendary mare, Serena's Song, is owned by Bobby Joe Hammer of Elmore City, Oklahoma. Trained by Chris Hartman, Schramsberg earned $120,000 for the Connally victory at a mile and one-eighth on the turf, dominating a field that included Grade 1, Toyota Blue Grass Stakes winner, Stately Victor.

Following the Connally victory on January 29, Hartman shipped Schramsberg back to his barn at Sunland Park with the intent of returning to Houston on March 5 for the $150,000 Maxxam Gold Cup. The Maxxam field included ten horses with earnings of $3.5 million and Schramsberg ran sixth to Z Humor. That was disappointing to Hartman, but the Connally Turf Cup was a tremendous milestone for Schramsberg and his team. It was the first graded stakes victory for Hartman, rider Chris Landeros and Hammer.

"It was a very exciting race, for sure and great for the horse," said Hartman. "Sam Houston Race Park will always have a special place in my heart."

Hammer trained racehorses from 1984-1999 and has been associated with Hartman for the past two years. He was unable to travel to Houston for the Connally, but he and his family watched it on TVG.

"Chris did a fabulous job training this horse," acknowledged Hammer. "He and Chris Landeros worked as a team to make sure he was not loose on the lead. It was a wonderful effort and I am grateful to Chris Hartman, who is not only a great trainer, but a wonderful friend."

Both Hartman and Hammer are considering next race options for Schramsberg. Hammer would love to see his graded turf stakes champion take a shot at the Grade 1, $500,000 Woodford Reserve Turf Classic at Churchill Downs on the first Saturday in May.

"It is an honor to be named horse of the meet at Sam Houston Race Park," said Hammer. "We appreciate it very much."
Quincy Hamilton and Lindey Wade Tie for the Riding Title
In one of the most competitive jockey battles ever at Sam Houston Race Park, honors for leading jockey went down to the wire. Quincy Hamilton entered the final day of the meet with 28 wins with Lindey Wade, Chris Landeros and Eguard Tejera trailing him by two wins each. Landeros won the ninth race aboard Last Wager, but Wade won two races on the final card of the 27-day meet to tie his good friend Hamilton.
This was the third Houston riding title for Hamilton, the son of top Quarter Horse jockey and Houston resident, John Hamilton. He won his first Sam Houston title in 2005 and was leading rider again in 2006. The 27-year-old has had success at Remington Park, Oaklawn Park and Arlington Park, where he won his 1,000th career race on June 6, 2009. Hamilton returned to Houston in 2011 to be closer to his family and ride first call for leading trainer Karl Broberg. He has departed for Will Rogers Downs in Claremore, Oklahoma, but plans to ride at Louisiana Downs when their Thoroughbred meet gets underway on May 6.

"I had a great meet and want to give God the glory," said Hamilton. "I've come a long way in my personal life and am sure glad to be at the top of the game again. I knew it was going to come down to Lindey and I when it was all said and done. If I had to share it with anyone, I am glad it was Lindey."

Hamilton finished the meet with 28 wins from 126 starts and mount earnings of $398,168. Wade rode 141 horses who bankrolled $378,487.

"If I had to share it, I wanted it to be with Quincy," commented Wade. "We have known each other for years."

This was the first time Wade has ridden in Houston and he impressed horsemen and fans alike with his talent, charisma and versatile riding style. The 20-year-old was born in New Orleans, and made his professional debut at Louisiana Downs as a 16-year-old apprentice.

Wade rode for a number of outfits throughout the meet and won two stakes on Texas Champions for respected Texas horseman, Danny Pish. Wade loved riding on the Connally Turf Course at Sam Houston, and will cherish his winning effort on Ninian, a 7-year-old son of Mecke, on the tenth race of closing day. Both Hamilton and Landeros had mounts in the turf feature, but it was Wade who guided his mount to a rousing finish in the mile and one-half turf starter allowance, surging past the front- running Only Man in Town at the wire.

"My special memory is the mile and one-half on the turf," stated Wade. "I don't know if I had ever ridden than distance. That was huge; it was my kind of race. I love the turf and to do it with all the drama of wanting one more win was huge."

Both riders were all smiles following their trophy presentation.

"I think we will remember this for a long time," said Hamilton. "Maybe when we are 50 and having a beer, we'll think back on this meet."

"Yeah," concurred Wade. "I'll always remember beating you a mile and a half on the turf."

Wade will join Landeros at Lone Star Park for their Thoroughbred meet that runs from April 14- July 10. Landeros has won back-to-back titles at Lone Star and had one friendly parting shot to his two good friends.

"All I care about is that I made the most money," quipped Landeros of his mount's $527,201 earnings for the meet.
Karl Broberg Wins His Second Houston Training Title
Last year trainer Karl Broberg finished the Thoroughbred meet in a tie with Danny Pish. This year, he built an insurmountable lead early in the meet and never let up, winning 23 races to top Sarah Davidson with 14 wins and Pish, who won 13 races. Broberg won two stakes races on Texas Champions Day, saddling Truly Lucky in the $50,000 Yellow Rose and Kite Seeker, who ran a huge race in the $50,000 San Jacinto Stakes.

"We were happy with the meet and a couple of stakes wins on Texas Champions Day," said Broberg. "Quincy did an excellent job for us and we saw an increase on our earnings per start over last year."

Broberg saddled 105 horses from January 21 - March 7, compiling a record of 23 wins, 18 seconds and 15 thirds. His win percentage was 21.9% and the Broberg trainees were in the money 53.3% of the time.

He cites the stakes victory by Kite Seeker, a 7-year-old mare owned by On the Mark Racing, as his top highlight of the meet.

"That was a very exciting win for us," said Broberg. "The mare tries so hard every time she runs."
Tom Durant Edges Janie McCright for Owner of the Meet
Prominent Dallas businessman Tom Durant won his first Sam Houston Race Park leading owner title with 8 wins. Durant's 23 starters, all trained by Jack Bruner, were capably placed with 3-year-old Texas-bred Hidden Recipe capturing the $100,000 Jim's Orbit after running fourth in the $50,000 Groovy Stakes to win $63,000 for the meet. But it was a huge effort from his 4-year-old filly, Last Wager in the ninth race of the final day that propelled Durant to the top.

"She stepped it up big; we really liked the way she finished," commented Durant.

Durant has been honored as leading owner at Lone Star Park five times since 2004. The resident of Grapevine, Texas, has previously elected not to run in Houston as he preferred that his horses take time off between November through March. He and Bruner made some changes this year and requested stalls at Sam Houston.

"We elected to come to Houston this year," said Durant. "The purses were good and we came down here to test some of our younger horses."

Janie McCright was second with 7 wins and Stephen Baker and Mindy Willis tied for third in the owner standings with 5 wins each.

Sam Houston Race Park will kick off its 2011 live American Quarter Horse meet on Friday, March 11th. The 30-day racing season will run through Sunday, May 15th with races every Friday, Saturday and Sunday.