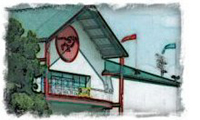 Sam Houston Race Park and Constellation Wines Host a Special Wine & Food Tasting Event on Friday, March 19
Sam Houston Race Park and Constellation Wines will host a delectable evening celebrating wine and food in the Winner's Circle Restaurant on Friday, March 19 from 6:00 to 9:00 p.m. The event includes more than 10 wine tastings from Wild Horse, Clos Du Bois, Blackstone and Woodbridge vineyards including Sparkling Brut, Riesling, Merlot, Chardonnay, Cabernet Sauvignon and Pinot Grigio tastings along with food pairings from The Park's Executive Chef Hugo Gomez.
The evening will feature a Q&A session with Constellation wine experts regarding the wine selections as well as the opportunity to speak with Executive Chef Hugo Gomez about the featured menu as well as other food options for pairings. In addition, guests will have the opportunity to participate in casual wagering education sessions throughout the evening to learn more about the basics of placing Win, Place & Show wagers, reading the live racing program and understanding the basics of live racing.
"The evening is designed to encourage novice wine fans, as well as educated wine enthusiasts, to learn more about the variety of wines, grapes and the process of making wine while also educating them on how to best serve wines with various types of foods with traditional as well as unconventional menus," said Patrick Bayne, Constellation Wines.
Ticket packages are $39 per person and include general admission, valet parking, live racing program, reserved seating in the Winner's Circle Restaurant, buffet and wine pairings. The deadline to purchase tickets for the Winner's Circle is Wednesday, March 17 at 5 p.m. For more information and to reserve tickets, visit www.shrp.com.