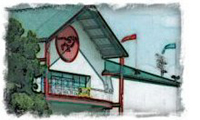 Sam Houston Race Park Announces 2011 Live Thoroughbred Racing Stakes Schedule
(Houston, Texas - September 16, 2010) - Sam Houston Race Park will open its 18th annual live Thoroughbred racing meet with the highest average daily purse levels and one of its strongest stakes schedules since opening in 1994. The 2011 Thoroughbred Meet will feature 14 stakes races totaling $1.1 million in purses over the course of the 27-day meet. The stakes program will once again be highlighted by the Grade III $200,000 John B. Connally Turf Cup, The Park's signature event, on January 29, 2011. Average daily purse levels are expected to be in excess of $160,000 per day for the newly formatted meet.
"One of the benefits of creating a more compact Thoroughbred calendar has been the opportunity to create a more regular and competitive stakes schedule. The ability to host a stakes event every weekend is a new opportunity for us and something we are extremely excited about," said Andrea Young, President of Sam Houston Race Park.
The Thoroughbred stakes schedule will feature a major stakes event every Saturday during the Thoroughbred meet from January 21 through March 7. The Park has been able to keep and strategically place all of its Thoroughbred stakes races from previous meets, while also increasing purse amounts for the majority of these races and adding a few new stakes races. The Park, which first introduced Monday racing in March of 2010, will also run every Monday during the 2011 Thoroughbred meet.
The 2011 Thoroughbred stakes schedule will begin with Texas Champions Day on opening weekend, Saturday, January 22. The Texas Champions Day racing event, which is consistently The Park's largest live racing day during the Thoroughbred Meet, will feature over $400,000 in total purses. Traditionally held in December, the Texas-themed live racing event will include seven high-dollar stakes races; the $100,000 Star of Texas Stakes for four-year-olds and up, $50,000 Richard King Stakes, $50,000 Spirit of Texas Stakes, $50,000 San Jacinto Stakes for fillies and mares, $50,000 Yellow Rose Stakes, $50,000 Bara Lass Stakes for fillies three-years-old and up and the $50,000 Groovy Stakes for three-year-olds.
The 2011 Thoroughbred stakes schedule also includes the Grade III $200,000 Connally Turf Cup (January 29) for Thoroughbreds ages three and up. The Connally Turf Cup has become The Park's signature racing event for the Thoroughbred Meet and historically showcases horses not only coming from around Texas, but nationally recognized race horses shipped in from across the country.
Rounding out the Thoroughbred stakes schedule will be the $50,000 Jersey Lilly Stakes (February 5) for fillies and mares; the $50,000 Rail Splitter Stakes (February 12) for four-year-olds and up, which is one of the newly created stakes races running on the turf track; Texas Stallions Day featuring over $200,000 in total purses with the $100,000 Jim's Orbit Stakes and the $100,000 Two Altazano Stakes (February 19); $50,000 Sam Houston Distaff (February 26); and concluding the meet with the $150,000 MAXXAM Gold Cup (March 5). The Park is optimistic that the $50,000 increase in purse amount for the MAXXAM Gold Cup will continue to elevate the status of one of its signature races.
"We have been very pleased with the quality and level of interest in the MAXXAM Gold Cup for the past several years. We are optimistic that adding monies to this race will continue to elevate its profile and will aid in our efforts to achieve graded stakes status. It is a perfect race to close out the meet," added Young.
Live Thoroughbred racing will begin on Friday, January 21 and conclude on Monday, March 7, with live racing being held every Friday, Saturday, Sunday and Monday. Live American Quarter Horse racing will start on Friday, March 11 and run through Sunday, May 15, with races every Friday, Saturday and Sunday. The Park's Racing Department is currently working with the Texas Quarter Horse Association (TQHA) and the American Quarter Horse Association (AQHA) on setting the 18th Annual American Quarter Horse stakes schedule. For the full calendar of Sam Houston Race Park's 2011 live race dates, visit www.shrp.com.