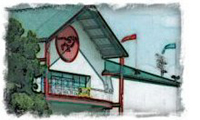 Sam Houston Race Park Barn Area Opens on November 2
Sam Houston Race Park will open its barn area on Friday, November 2 for early arrivals for the upcoming Thoroughbred meeting. The track will open for training on Saturday, November 10.
Eric Johnston, Sam Houston Race Park racing secretary, announced that he and his staff processed over 1,700 stall applications with 88 trainers receiving stalls. Steve Asmussen, Danny Pish, Bret Calhoun, Cheryl Asmussen, John Locke, Michael Stidham, Charles Hukill, Bob Young, Michelle Lovell and Jim Bausch are all returning for the 2007/2008 Thoroughbred meeting.
The first condition book is available by calling the racing office at 1-800-807-RACE, or online on the Sam Houston Race Park web site at shrp.com.
Live Racing Schedule at Sam Houston Race Park for November and December, 2007
Live Thoroughbred racing gets underway on Friday, November 23, 2007 and will continue though Saturday, April 5, 2008. Post time for Friday and Saturday night is 7:00 p.m. and Sunday racing will begin at 5:00 p.m. There will be no live racing on Super Bowl Sunday, February 3.
Following opening weekend, live racing will continue each Thursday – Sunday evening in November, with the exception of Thanksgiving Day, Thursday, November 22, in which there will be no live racing.
In December, Sam Houston Race Park will present Texas Champions Day, one of the premier days of the meeting, on Saturday, December 1 at 7:00 p.m. The northwest Houston racetrack will host a special live race card on Monday, December 31 at 7:00 p.m. A complete list of racing dates and stakes is available on the Sam Houston Race Park web site, shrp.com.