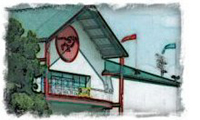 Sam Houston Race Park Shipping Requirements for 2009/2010 Thoroughbred Meet
(Houston, Texas - November 2, 2009) - Today, Sam Houston Race Park announced shipping requirements for 2009/2010 Thoroughbred meet in response to Critical Tick Disease Control Effort and Equine Piroplasmosis. Effective immediately, horses originating from any premise under quarantine for Equine Piroplasmosis shall not enter Sam Houston Race Park. Horses entering from any part of Kleburg County or adjacent counties (Nueces, Jim Wells, Brooks and Kennedy) not under quarantine may enter Sam Houston Race Park so long as animals are accompanied by a Certificate of Veterinary Inspection prepared and signed by an accredited veterinarian within fourteen (14) days, and these horse will be required to be in an isolated area only while at Sam Houston Race Park.
Sam Houston Race Park recommends that all horses shipping in, regardless of origin, be inspected by a veterinarian for ticks upon arrival. The Park anticipates that these policies may change in the near future so horsemen are encouraged to check the overnight and horsemen's information section at www.shrp.com for updates.