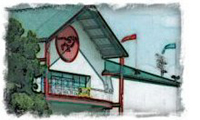 Sam Houston Race Park Seeking to Host the Breeders' Cup Championships
The 2006/2007 Sam Houston Race Park Thoroughbred Meeting is winding down and will conclude on Saturday, April 7 with the running of the Grade III Connally Breeders' Cup Turf. However, officials at Sam Houston Race Park are hard at work on another major racing project and want to host the Breeders' Cup World Championships in 2009 or 2010. With the assistance of Bryan Pettigrew of Affinity Sports Marketing, Sam Houston Race Park has submitted a bid to Greg Avioli, president of Breeders' Cup Limited and the Breeders' Cup Board of Directors to host the biggest Thoroughbred racing event in the country.
The compelling points for consideration of Sam Houston Race Park as a host site include:
Houston is the fourth largest city in America, a very international city with all the necessary infrastructure to make a Houston a highly successful host site
The weather in late October/ early November is ideally suited for both the equine participants and racing fans
Sam Houston Race Park is conveniently located fifteen minutes from George Bush International Airport and has an abundance of hotels, restaurants and other attractions in northwest Houston
The City of Houston has hosted a multitude of top sporting events including Super Bowl, the NBA All-Star Game, MLB All-Star Game, Shell Open PGA Tournament, the year-ending Masters Tennis Event and the Houston Grand Prix races.
Sam Houston Race Park boasts a solid management team led by Robert L. Bork, current president of Thoroughbred Racing Associations (TRA)
Texas is home to many prominent members of the racing community including Robert McNair, William Heiligbrodt, Leland Ackerley, W. Temple Webber and William Farish, who operates a Texas breeding farm, Lane's End Texas
"Sam Houston Race Park has accomplished a great deal since its opening in 1994," said Robert L. Bork, the track's Vice Chairman. "We were proud to host the NTRA Great State Challenge in 2002 and the MBNA Challenge Championships in 2004 and received many compliments from horsemen regarding our excellent surfaces. In addition, we are confident of our ability to entertain and create first-class hospitality for both the racing fans and VIPs. It will be our goal to make the Breeders' Cup World Championships an unqualified success."
Pettigrew has been working with major sports and event consultants planning for a crowd of 60,000 fans at Sam Houston Race Park attending the two-day Breeders' Cup racing and festivities.