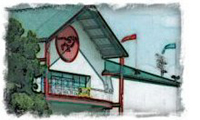 Sam Houston Race Park to Host Alex's Lemonade Stands and Ebay Silent Auction on Belmont Day
Sam Houston Race Park is proud to support fundraising efforts for Alex's Lemonade Stand on Belmont Day, Saturday, June 11. Alex's Lemonade Stand was founded by Alexandra "Alex" Scott, who was diagnosed with an aggressive childhood cancer called neuroblastoma. She was just four years old when she asked her mother if she could open a lemonade stand to raise money to fight cancer. The courageous young girl started her first lemonade stand in July of 2000 and, as word spread, raised more than $1.8 million from donations worldwide. Sadly, Scott lost her battle with cancer in 2004, but her Foundation continues to grow and help others.
Over 30 racetracks across the country will be hosting lemonade stands on Belmont Day and Sam Houston Race Park is pleased to be a part of the fundraising effort. Minute Maid has donated lemonade and all proceeds will remain in Houston and will benefit the Texas Children's Cancer Center. The lemonade stands will be operating from noon until 6:00 p.m. on Saturday, June 11. Afleet Alex, winner of the Preakness Stakes and Giacomo, who prevailed in the Kentucky Derby, are among the probable favorites for the 137th running of the Belmont Stakes, which will be simulcast from Sam Houston Race Park at 5:38 p.m.
In addition to the Alex's Lemonade Stands at Sam Houston Race Park, plans are underway for a silent auction to take place on eBay. Auction items will include a Houston Texan's jersey signed by David Carr; tickets to a pre-season Texans game, a Tracy McGrady autographed Houston Rocket's jersey, a one-year membership to Sam Houston Race Park's exclusive Jockey Club and a framed photograph of Afleet Alex, winner of the 2005 Preakness Stakes.
Interested bidders may visit http://givingworks.ebay.com and scroll down to Shop eBay Giving Works Listings by Nonprofit and search for Texas Children's Cancer Center. For more information on Belmont Day activities at Sam Houston Race Park, visit the Sam Houston Race Park web site, www.shrp.com.