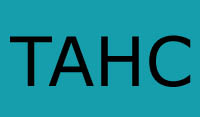 TAHC's Hurricane IKE Update for September 19
The Texas Animal Health Commission (TAHC)'s Area Command continues operations in the TAHC headquarters in Austin, with on-site representatives from the USDAs Veterinary Services, Animal Care, and National Resources Conservation Services; the Texas Department of Agriculture, and TXSART. The TAHC also is represented at the State Operations Center and is in close contact with livestock industry representatives. The Area Command may be reached at 800-550-8242, ext 296.

A Texas Animal Health Commission (TAHC) assessment team has nearly completed the Galveston Island large animal assessment. Fresh water supplies are being supplied for rescued and stabled animals. The Texas Department of State Health Services has declared the island unsafe and has advised citizens to leave and avoid returning until basic resources and services are restored.
The TAHC's livestock carcass assessments were conducted initially in neighborhoods and in municipalities, but were expanded to include the entire impact area. Reliable numbers of dead or stranded livestock are not yet available, as additional carcasses and animals are detected as the water recedes and roads are cleared in the hard-hit counties along the coast, allowing access to remote areas.
A team of TAHC and USDA Veterinary Service field staff continues to work in the Chambers, Jefferson and Orange counties area and has short-term, but greatly appreciated assistance from Florida's State Animal Response Team, and a response team from New Mexico. In addition to working with the Texas Department of Agriculture, Texas Agrilife Extension Service and producer organizations to acquire and distribute hay, feed, water and essential equipment for livestock survival, the TAHC's multi-state team continues livestock assessment by air boats, swamp buggies, by air and truck. The team is serving as a liaison among producers and local and state emergency officials. The TAHC also is coordinating carcass disposal with the National Resources Conservation Services (USDA-NRCS) and other entities.

The NRCS offers financial assistance and proper disposal site identification to cattle owners who have the means to dispose of livestock carcasses on their own property. For other situations, NRCS contractors may assist with removal, transport, and disposal of the carcasses. For application forms and livestock disposal specifications, contact the NRCS office in Bryan at (979) 846-0757, ext. 3 or visit the NRCS Texas Web site at www.tx.nrcs.usda.gov/ike_assist.html.

The USDA's Farm Service Agency has a Livestock Indemnity Program (LIP) available to compensate producers for lost livestock. To participate, producers may be asked for verifiable records or certifications. The USDA Farm Service Agency may be reached at 1-866-680-6069 for more information.

An informational sheet from the USDA's Farm Service Agency is posted on the TAHC's web site at http://www.tahc.state.tx.us along with information or links from the NCRS, Texas Commission on Environmental Quality (TCEQ), and other agencies and associations.

The Texas Agrilife Extension Service continues to raise funds and is purchasing basic items to support surviving, displaced livestock, including hay, troughs and panels. To make a cash or credit card donation for "Operation No Fences: Hurricane Ike Horse and Cattle Relief" call 979-845-2604 or go to http://agrilifevents.tamu.edu and follow the prompts.

The Texas Department of Agriculture's Hay Hotline at 1-877-429-1998 is coordinating the donations of hay, feed and equipment. The relief effort is moving into its second phase: relocating surviving livestock from the storm-ravaged area. Fenced pastureland and transportation is needed, and the TDA will match resources offered with livestock producers in need. More information may be obtained at www.tda.state.tx.us/hayhotline.

The TXSART, the Texas State Animal Resource Team, is working with a cadre of credentialed animal care agencies, associations and pet care companies serving in affected counties to assist local and county animal control officers and animal care associations. Their work has included capturing loose animals, providing emergency sheltering, feeding and veterinary support.

The Texas Veterinary Medical Foundation has developed a tax-deductible relief fund to support efforts to provide emergency animal shelters, treatment of animals injured by the hurricane; and the rescue, recovery and reuniting of lost animals with their owners.
Any excess funds will be used to provide additional support to organizations, such as the Texas State Animal Resource Team, which are currently providing assistance to animals due to this disaster or will be providing assistance to animals in need due to future disasters. A link to the Texas Veterinary Medical Association's foundation fund is on the TAHC's web site at http://www.tahc.state.tx.us, or it may be accessed directly on the Texas Veterinary Medical Association's web site at http://www.tvma.org/.