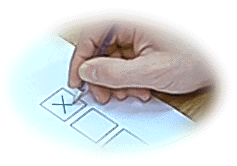 Nominating Period Underway for THBPA Board of Directors Election, Nominating Meeting at Lone Star Park on October 21
(Austin, Texas - October 12, 2011) -The Texas Horsemen's Benevolent & Protective Association (THBPA), the Quarter Horse representative partner in the Texas Horsemen's Partnership, LLP (THP), has begun its nomination process for the upcoming 2012 Board of Directors election. THBPA President Dr. Tommy Hays has appointed Jim Helzer, Connie Nobles and Jerry Windham to serve on the nominating committee for this year's election.. This year, there will be two (2) owner positions and one (1) trainer position available on the Board to serve a three-year term.

There will be a horsemen's meeting on Friday, October 21, 2011 at Lone Star Park to accept nominations from the general membership of THBPA. The meeting will be held at 11:00 a.m. in the racing office building.
Interested parties may contact the THP office at (512) 467-9799 or email hbpa@aol.com to submit candidate names for consideration by the nominating committee.