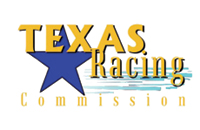 Texas Racing Commission Releases a List of Additional Changes to Permissible Medication Levels in Texas
(Austin, Texas - Wednesday, February 27, 2013) - On February 26, the Texas Racing Commission released a memo with a list of additional changes to permissible medication levels for horses racing in Texas. According to the memo, the changes went into effect immediately.
Click here to see the memo in both English and Spanish.