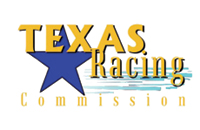 Attention Horsemen: Don't Forget - Clenbuterol Withdrawal Time Changes from 96 Hours to 14 Days on March 28th
(Austin, Texas - Wednesday, March 6, 2013) - The Texas Racing Commission (TxRC) reminds horsemen that effective March 28, 2013, clenbuterol will be permitted at a maximum concentration of 140 pg/ml in urine. Although clenbuterol has not previously been permitted at any concentration, in order to achieve this low concentration level, the suggested withdrawal time has increased from 96 hours to fourteen (14) days.
If you should have any questions, please feel free to contact the Racing Commission at (512) 833-6699.