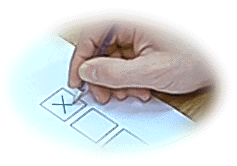 Calling for Nominees for the TTHBPA Board of Directors Election
(Austin, Texas - December 3, 2012) - The nominating period for the Texas Thoroughbred HBPA (TTHBPA) 2013 Board of Directors election is underway, and the TTHBPA is calling for nominees for two (2) open owner positions and one (1) trainer position. This is your chance to make a difference for your fellow horsemen. The TTHBPA and the Texas Horsemen's Benevolent and Protective Association (THBPA) are the partner organizations that comprise the Texas Horsemen's Partnership, LLP (THP).

If you are interested in running for the board and meet the following qualifications, please notify the TTHBPA at (512) 467-9799 or HBPA@aol.com no later than this Friday, December 7, 2012:
You must currently be licensed as an owner, trainer or owner/trainer of Thoroughbred horses in Texas.
You must be a member in good standing of the Association as defined in Article IV on the date of the nomination, and remain eligible as such, at all times thereafter.
You must have started at least two (2) Thoroughbred horses at one or more licensed racetracks in Texas a minimum of five (5) times in Texas while a member in the association in the one year immediately preceding the date of nomination,
No person shall be eligible to run on be put on the ballot as an owner candidate unless he or she has raced in the association as an owner-only for at least six (6) months prior to being nominated.
If a member of the organization has questions, please call the THP office at (512) 467-9799 for contact information.