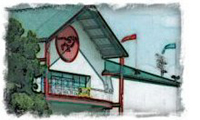 Trials for the Sam Houston Derby and Futurity Along With Dollar Day This Saturday at Sam Houston Race Park
(Houston, Texas - Tuesday, March 31, 2015) - Live Quarter Horse racing returns to Sam Houston Race Park on Thursday, April 2, and the three day weekend will feature the second stakes of the meet, as well as trials for both the Sam Houston Derby and Futurity.
Full Field Set for the $20,000 Miss Houston Stakes on Friday Evening
A competitive field of ten fillies and mares will compete in Friday night's feature, the $20,000 Silestone Stakes, at a distance of 330-yards.

Trainer Carlos Saldivar will saddle Cartel Arrangement, a four-year-old Carters Cartel mare owned by Humberto Amaro. She has not run since winning the La Villita Stakes at Retama Park on July 19 but is ready for her return, according to Saldivar.

"This will be the first time I have run the mare," said Saldivar. "She is training well and drew a good post for this stakes. I really like her chances."

Cartel Arrangement has won four of her seven starts, breaking her maiden at Sam Houston Race Park. Last year, she competed in the $167,000 Sam Houston Derby, finishing sixth in a very tough field.

Saldivar just won his first training title, winning three races on the final day of the Louisiana Downs meet to take the lead from his good friend Martin Trejo.

"We are very close and, of course, I was happy to win the title, but would have felt the same way if Martin had won it," added Saldivar.

The field of accredited Texas-breds also includes Irasema Torres' Shakeemdontbreakem, winner of the 2013 Silestone Stakes here and Miss Corelone, who ran fourth in the last year's TQHA Sale Futurity at Retama Park. Another capable filly is Trace Seis, a daughter of Tres Seis that was the fastest qualifier for the 2013 Sam Houston Futurity (G2).

The Silestone Stakes will run as the ninth race on Friday evening.
Seven Trials for the Sam Houston Derby Trials Drawn for Friday Evening
The Friday evening card will feature seven trials for the $35,000-added Sam Houston Derby. Several talented two-year-olds from the 2014 Sam Houston Quarter Horse meet will begin their three-year-old campaigns in hopes of qualifying for the 350-yard final on April 25.

Texas horseman Leon Bard will saddle Grey Daze, winner of the $357,000 TQHA Sale Futurity last July at Retama Park. The three-year-old daughter of Captain Courage won three of her six starts last year for owners Trey Malechek and Ben Butler.

Horsemen Trey Wood, Toby Keeton, Angel Sanchez, John Buchanan, Leslie Padilla and Bard have multiple entrants in the Derby trials.

The trials will run as races 2-8 with the ten fastest qualifiers returning for the final on Saturday, April 25.
Special Post Time of 2:00 p.m. for Nineteen Trials for the Sam Houston Futurity on Saturday, April 4
There will be 19 trials for the $100,000-added Sam Houston Futurity (G2), on Saturday, April 4. As a result, Sam Houston Race Park has moved its evening post time to 2:00 p.m.

For the past two years, the Sam Houston Futurity champion has gone onto national prominence. Last year's winner, Conda Maze and Tyler Graham's Kiss My Hocks headed to Ruidoso Downs, where he captured the $700,000 Ruidoso Futurity and set the fastest qualifying time for the $900,000 Rainbow Futurity. He was bumped out of the gate, but still rallied for second. He completed his year with a record of six wins from seven starts and earnings of $692,380. The Toby Keeton-trainee was honored as 2014 AQHA Champion Two-Year-Old during ceremonies January 21 at Heritage Place in Oklahoma City.

Following her victory in 2013, Especially Tres, went on to compete in the prestigious $2.6 million All American Futurity on Labor Day at Ruidoso Downs. The talented filly, owned by Jim D. Pitts and trained by Trey Wood, ran fourth in the Grade 1 event.

Last year 17 trials were contested with a final purse of $563,950; with 181 juveniles paid into the Sam Houston Futurity this year, the purse will likely exceed $600,000.

The ten fastest two-year-olds will advance to the final on Saturday, April 25.
Dollar Day This Saturday
Sam Houston Race Park will host Dollar Day this Saturday, April 4th where admission, live racing programs, hot dogs, sodas, and draft beer (4:30-10:00 p.m.) will be available for just $1. Bring the entire family out and enjoy the free interactive games in the pavilion, the first ever Swifty Swine Pig Races, live racing and the dollar menu.
For more information on Dollar Day, 50 Cent Beer Fridays, or other upcoming promotions, visit www.shrp.com.