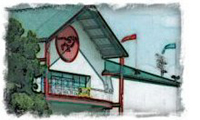 Trials for the Bank of America Texas Challenge Championship Set for Friday and the $20,000 Silestone Stakes Takes Place Saturday at Sam Houston Race Park
(Houston, Texas - Thursday, April 4, 2013) - Trainer Jonathan Castaneda will saddle two runners in Friday night's trials for the $100,000 Bank of America Texas Challenge Championship (G1). In the first trial, defending champion Kool Country Man returns in his second start of the year. The five-year-old son of Country Chicks Man, bred by Ramiro Lopez and Bob Gaston, has special meaning to the 24-year-old Castaneda, as he was his first Grade 1 winner. After triumphing last April in Houston, he advanced to the $350,000 Bank of America Challenge Championship (G1) at Prairie Meadows on October 27, running fourth to 2012 AQHA Champion Aged Horse of the Year, Rylees Boy.

"It was a great feeling," said Castaneda about winning the Bank of America Texas Challenge. "This horse had always run well in trials, but never came back as good in the finals."

Kool Country Man, owned by Jose Socorro Vera, Jr. and Juan Manuel G. Barbosa, will be ridden by Luis Vivanco. He will face six rivals in the 440-yard trial.

Castaneda hopes for a good effort from Jessa Kool Perry in the second trial, which will run as the third race on the Friday evening card. The five-year-old son of Mr Jess Perry, also bred by Lopez and Gaston, broke his maiden at Sam Houston last April. Vivanco has the call in the six-horse trial.

The ten fastest qualifiers will return to action on Saturday, April 20 for the final and the opportunity to represent Texas in the $350,000 Bank of America Challenge Championship (G1). The 2013 Bank of America Challenge Championships will take place at Los Alamitos in Cypress, California on Saturday, November 9.
Full Field Set for Saturday's Silestone Stakes
Ten accredited Texas-bred fillies and mares will compete in Saturday's feature, the $20,000 Silestone Stakes. The 330-yard stakes, for fillies and mares three-year-old and up, attracted a competitive field, including defending champion, Hot Tickin. The four-year-old Hotdoggin filly won the 2012 Silestone Stakes for owner Felipe Barron of Houston.

Trained by Joe Vacca, Hot Tickin will be ridden by jockey Santos Carrizales and will break from post position eight. She faces Sarah Must, who set a new 350-yard track record at Sam Houston Race Park last year in trials for the Sam Houston Derby. The four-year-old daughter of Jet Cartel is owned by J.T. Hooten and Jesse Yoakum. Her time of :17.238 seconds recorded on March 30, 2012 stands as the track record of :17.326 previously held by Pandorum. Jerry Lee Yoakum will ride for his father.

Another top contender is Thequeenhasgonenuts, who ran second in the 2012 Sam Houston Futurity for trainer Cindi Keeton. The three-year-old daughter of Hadtobenuts is bred and owned by Tony Doughtie and has won three of her seven career starts. Luis Vivanco has the call.

The Silestone Stakes will run as the ninth race on Saturday evening, with an approximate post time of 9:28 p.m.(CT).
Promotions Set at Sam Houston Race Park
The 2013 Quarter Horse meet continues through Saturday, May 18, with post times set for Thursday and Friday (7 p.m.) and Saturday (6:00 p.m.). Special events include:
50 Cent Beer Fridays with ESPN's Fred Faour and A.J. Hoffman featuring 50 Cent Draft Beer and $1.50 Wine Specials every Friday from 6 p.m. to 9 p.m.
Dollar Day at The Park featuring $1 admission, live racing programs, hot dogs, ice cream, soda and draft beer. Free Petting Zoo. (April 20)
Kentucky Derby Day featuring live racing coupled with the simulcast of the 139th Kentucky Derby with Mint Juleps and the annual Kentucky Derby Hat Contest. (First post 1:00 p.m. May 4)
Mother's Day Brunch featuring a special Sunday live racing program in honor of Mother's Day. (First post 1:00 p.m. May 12)
Preakness Stakes featuring live racing coupled with the simulcast of the 138th Preakness Stakes. (First post 1:00 p.m. May 18)
Old 97's Perform in the Spring Concert Series at Sam Houston Race Park
The 2013 Concert Series at Sam Houston Race Park will take place on Friday and Saturdays on the Bud Light Stage following live racing. A variety of Country and Alternative music artists will take to the Bud Light Stage where the venue will offer general admission tickets to the open lawn. In addition, Sam Houston Race Park will offer a variety of food and beverage concessions so that racing and music fans can fully enjoy this total entertainment experience.

New to this year's concert series will be FREE concert admission for all guests that purchase $6 general admission tickets to live racing before 8:00 p.m. Admission will be $20 for guests arriving after 8:00 p.m.

Popular alternative rock band Blue October attracted a huge following on Saturday, March 30. A total of six artists will perform on Friday and Saturday nights with Kevin Fowler wrapping up the series on Saturday, May 11.
The Bud Light Stage list of performers is as follows:
Old 97's Saturday, April 6
Charlie Robison Friday, April 12
Reckless Kelly Saturday, April 27
Roger Creager Friday, May 3 presented by ABC Home & Commercial Services
Kevin Fowler Saturday, May 11 presented by Auto Nation
Pledge Your Support for Let Texans Decide
The 83rd Texas Legislative Session is underway and bills are in committee which could significantly impact the Texas racing industry.

The Texas-based economic group, TXP, released new numbers that show Texans spend $2.96 billion each year at gaming establishments in Oklahoma, Louisiana and New Mexico. That's a $590 million increase since a 2009 study! This doesn't even include the $1.41 billion for food, lodging, and travel expenses Texans spend when visiting these states, for a grand total of $4.37 billion.

Oklahoma, Louisiana, and New Mexico accounted for 11.7 percent of national gaming, despite only have 3.4 percent of the nation's population and 3 percent of national income. Texans fun 38.6 percent of gaming activity in neighbor states. That's 4.7 percent of gaming activity in the U.S.! A 2013 license plate survey on more than 5,200 vehicles at Oklahoma, Louisiana and New Mexico casinos showed that 90 percent were Texas plates.

Horsemen and racing fans can follow the latest developments on Let Texans Decide! It's time to tell our legislators to support SJR 64, SJR 36, and HJR 121. These bills would give Texans an opportunity to vote on expanded gaming at the ballot box and level the playing field for the Texas horse industry. Find out who represents you and send them a letter today! Don't forget to follow us on Facebook and Twitter for up-to-date information on these bills and other gaming news.
Over 8,400 Texans have signed it already; it is as simple as clicking on this link. Let your voice be heard so that tax dollars can remain in Texas for jobs, healthcare and education. Texas racing and breeding needs your support!
Jockey, Trainer and Owner Standings
Juan Carlos Saucedo has the lead in the trainer standings following the first week of the 2013 Quarter Horse meet at Sam Houston Race Park. Saucedo has four wins, including a victory by Flirtingwithamiracle, the fastest qualifier in trials for the $197,000 Sam Houston Derby. Bobby Martinez is in second place with three wins, and seven trainers won two races each over opening weekend. They include Judd Kearl, who has five leading trainer titles at Sam Houston; Brian Stroud, winner of the $20,000 Harris County Stakes with JC My Diamond Man and Jose S. Espinosa, who trains Trace Seis, the fastest qualifier in 15 trials for the $452,800 Sam Houston Futurity (G2).

Ricardo Aguirre booted home four winners on opening night and is the top jockey at Sam Houston with six wins. Rodrigo Vallejo, last year's leading Sam Houston rider, David Alvarez, and Santos Carrizales are tied for second place with four victories each.

Jose S. Espinosa, who owns and trains Trace Seis, and Antonio Delgado, Jr. are tied for top honors in the owner standings. Each have won two races.
Thoroughbred News
Texas Heritage Stakes Winner Departing Runs Third in the $1,000,000 Louisiana Derby
Departing, the effortless winner in the $50,000 Texas Heritage Stakes at Sam Houston Race Park on March 2, took a huge step up in class last Saturday at Fair Grounds, running third in the Grade 2, $1,000,000 Louisiana Derby.

Trainer Al Stall, Jr. is proud of the talented Claiborne Farm and Adele B. Dilschneider homebred. The son of War Chant colt had won each of his three career starts before entering the starting gate on Saturday. Revolutionary, considered to be a serious front-running for the 2013 Kentucky Derby won, followed by Mylute. Regular rider Brian Hernandez, Jr. rallied for third aboard Departing.

"He ran well," stated Stall. "It was just his fourth start and he faced a full field of seasoned runners. He didn't have the dream trip, but came out of the race in good shape."

Stall reports that Departing will make his next start in the $750,000 Illinois Derby on April 20 at Hawthorne Race Course.