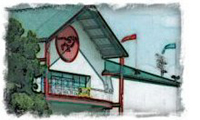 $101,800 Sam Houston Maiden Classic Highlights the Weekend Racing Action at Sam Houston Race Park
(Houston, Texas - Wednesday, April 8, 2015) - Live Quarter Horse racing is set for Thursday, Friday and Saturday evening at Sam Houston Race Park. Gates open at 5:30 p.m., with the popular 50 cent Beer Friday from 6:00-9:00 p.m. On Saturday, April 11, live racing gets underway at 6:00 p.m., followed by a live performance by Easton Corbin on the Bud Light Stage and presented by John Eagle Honda.
The $101,800 Sam Houston Maiden Classic to be Contested Saturday Night
The ten fastest qualifiers from 12 trials on Friday, March 27 return to action Saturday evening in the $101,800 Sam Houston Maiden Classic.

The fastest qualifier was El Chinito Boy, a four-year-old son of Sss Ace in the Hole that covered 350 yards in :17.698. Juan Antonio Avila owns the gelding, which was making his third career start at Sam Houston, following two second-place efforts last summer at Gillespie Fair Grounds.

His trainer, Josue Ponce, reports that the sorrel gelding has been doing well and seems ready for a good effort in the final. Jockey Damien Martinez has the return call and will break from post position five.

"He's a very sound racehorse and came back well after the trial," reported Ponce. "He drew well, as he thrives on competition, and to be right in the middle should be to his liking."

Trainer Alex Villarreal will saddle two runners in the final: second fastest qualifier Pyc Wagon Shaker and Jmf Jess Memorie, who was the tenth fastest qualifier. Esgar Ramirez will ride the three-year-old Pyc Wagon Shaker from post position nine, and Ricardo Aguirre has the call on Jmf Jess Memorie.

The third fastest qualifier, Potus, trained by Leslie Padilla, will be ridden by Rodrigo Vallejo in the final. The Pat Allen homebred made his debut on March 27, and was a fast-closing second to El Chinito Boy.

The race, which will run as the ninth on Saturday's card, continues to grow in popularity with the horsemen, reflected by the record purse of $101,800 in 2015. Last year's final purse was $77,100, up considerably from $53,400 offered in 2013.
Dashers Midnight to Defend Title in Saturday's $20,000 Zoetis Texas Distance Challenge
The $20,000 Zoetis Texas Distance Challenge on Saturday will feature eight American Quarter Horses competing at the distance of 870 yards.

Dashers Midnight, who ran second for the past two years in the $100,000 Red Cell Distance Challenge Championship, is the highest earner in the field with $154,567 in 35 starts.

The eight-year-old distance specialist, bred and owned by Elaine and Joe McAnally, won last year's edition of this Challenge stakes. Trained by James Gerhards, Dashers Midnight drew post position five and will be guided by Santos Carrizales. They will face some familiar opponents, most notably EC Cartel, owned by Alejandra Carrion and trained by Padilla. The two squared off on March 25, with EC Cartel drawing off to a seven length win under jockey Francisco Calderon.

"I wish I had drawn a little better post," said Gerhards. "He needed his last race and should do well on Saturday if he can break well and get to the rail."

Claud S. Denson's The Field Cricket has three wins at the distance, but has not won at Sam Houston Race Park. He will break from post position seven under last year's leading rider Luis Vivanco.

The winner of the Zoetis Texas Distance Challenge will earn a berth to the $100,000 Zoetis Distance Challenge Championship at Lone Star Park on Saturday, October 7.
Ivan James Fastest Qualifier for the $621,100 Sam Houston Futurity (G2)
Trainer Angel Sanchez had a stellar showing last Saturday night when Sam Houston Race Park hosted 19 trials in preparation for the richest race of the 2015 Quarter Horse meet, the $621,100 Sam Houston Futurity (G2).

The Texas horseman and last year's leading Sam Houston Race Park Quarter Horse trainer won six trials and qualified four for the April 25 final, with a purse of $621,100. The winner's share of this year's lucrative final is $248,440.

Sanchez reported that each of the finalists, including fastest qualifier Ivan James, came out of their races in good shape. Rider Raul Ramirez, Jr., who tied with David Alvarez for the leading riding title at the recently concluded Louisiana Downs Quarter Horse meet, will have a tough decision on which of the four qualifiers to ride in the final.
Sanchez and Vallejo Top the Trainer and Jockey Standings
Last year's leading trainer, Angel Sanchez, has started the 2015 Quarter Horse meet on a high note and tops all horsemen with 10 wins from 26 starts. Leslie Padilla is second with eight wins, and Alex Villarreal has saddled four winners following the first two weeks of the racing season.

Jockeys Rodrigo Vallejo and Francisco Calderon are tied for the lead in the rider standings with eight wins each. Raul Ramirez, Jr. follows closely with seven victories.

Ricardo A. Morales and Jorge Meraz have perfect three-for-three records in the owner standings.
Easton Corbin Performs Saturday in the Spring Concert Series at Sam Houston Race Park
The 2015 American Quarter Horse Meet features the entertaining Post Race Concert Series on the Bud Light stage most Saturdays through May 16. These live performances are free with $7 live racing admission before 8:00 p.m., and $20 after 8:00 p.m. Save $6 on the after 8:00 p.m. price by purchasing ticket online at shrp.com. The following performers will follow the last of 10 Quarter Horse races each evening.

April 11 - Easton Corbin
April 18 - Roger Creager
May 1 - Jason Boland and the Stragglers
May 9 - The Casey Donahew Band
May 16 - Cody Johnson * - Special Concert on Preakness Day:
Also featuring Cory Morrow and Gary P. Nunn
(*This concert will start at 6pm.).