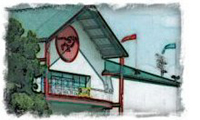 $621,100 Sam Houston Futurity (G2) and $203,300 Sam Houston Derby and $50,000 Sam Houston Juvenile Set for Saturday Night at Sam Houston Race Park
(Houston, Texas - Tuesday, April 21, 2015) - Live Quarter Horse racing is set for Thursday, Friday and Saturday evening at Sam Houston Race Park. On Saturday, April 25, three stakes will be contested, including the richest race of the 2015 Quarter Horse meet, the $621,100 Sam Houston Futurity (G2). The card will also feature the $203,300 Sam Houston Derby (G3) and the $50,000 Sam Houston Juvenile.
Fans are invited to attend a special event on Saturday, April 25 when HERE Entertainment Presents Wine Tasting at The Track. The event will take place on the center Club Level, with a $20 ticket including general admission for the Saturday night races, a six-tasting punch card, and a Wagering 101 class.
Trainer Angel Sanchez to Saddle Four Finalists in the $621,100 Sam Houston Futurity (G2)
A total of 19 trials were run on Saturday, April 4 to determine the ten fastest qualifiers for the prestigious $621,100 Sam Houston Futurity (G2). The tenth trial of the afternoon produced the fastest qualifier when Ivan James surged from the far outside post under rider Raul Ramirez, Jr. He covered 330 yards in :16.748, and the time held throughout the remaining nine trials. The son of Ivory James out of the Dashin Bye mare First Dashin Bye is bred and owned by Jorge Meraz of Bastrop, Texas. Ivan James was installed as the 3-1 morning-line choice for the final.

April 4 was a highly memorable day for trainer Angel Sanchez. With the support of a ten-man crew, the Sanchez barn had a sensational showing, winning six trials and qualifying four for the final.

Meraz also bred and owns Miss Aguilar, a Tres Seis filly who won the second trial in :17.009. Rider Damian Martinez will pilot the filly as Ramirez opted to remain on Ivan James. Luis Vivanco will ride the third Sanchez finalist, HI Hoppin, a Hi Class La Jolla filly that won the sixth trial in :16.936 for owners Claudia and Alvaro Salinas, Jr. Rounding out the quartet is Joel Tipton's Mighty Zapata, a gelded son of Mighty Corona, who will break from the far outside post under Luis Ramirez.

"That was a great day for our barn," said Sanchez reflecting on saddling 14 juveniles and qualifying four for the final. "All of the horses pulled up fine; of course, a little tired, but all are doing well."

Raul Ramirez, Jr., will reunite with Ivan James on Saturday night, breaking from post position five.

"I am pretty happy that we drew the five hole," said Ramirez. "I like my chances; I'll just need God's blessing and a little luck."

This would be the first Sam Houston Futurity win for the 33-year-old rider. His brother Saul won the 1994 edition of the race aboard A Touch of Victory, as well as the 2010 Sam Houston Futurity with Sixes Liaison. Their cousin, J. R. Ramirez was victorious in 2002 on Shiney Sign.

However, Ramirez gained a ton of confidence last November at Evangeline Downs when he won the $1 million LQHBA Breeders Futurity with Jls Dashn And Zoomn.

"I get nervous in the jocks room, but never during the race," stated Raul. "Angel has done a great job with this colt. I liked him since the first time I worked him."

Gerardo Medina's homebred Nexxus, secured the second-fastest time, winning the 15th trial in :16.840. The son of Tempting Dash will be ridden by Julian Cantu for trainer Barbara Alcantara.

This is the largest purse for the Sam Houston Futurity since its first running in 1994, with the winner receiving $248,440. The previous highest purse was $600,000 in 2011. This year's champion will join a noted list of the Sam Houston Futurity, which includes 2014 AQHA Champion Two-Year-Old Kiss My Hocks (2014) and Azoom, who won 11 races in 2004. Other notable winners include Snowy Alibi, Sassmaster and Jess Tee Off.
Moonin the Eagle Leads the Field in the $203,300 Sam Houston Derby (G3)
Seven trials were run on April 3 for the $203,300 Sam Houston Derby (G3). The-final trial produced the fastest time of the evening with a sharp effort from Moonin The Eagle, who cleared his rivals by three lengths, covering 350 yards in :17.310, just off the track record of :17.238. Esgar Ramirez rode the grey son of One Famous Eagle, who shipped to Houston off a successful meet at Hialeah Park and a victory in the South Florida Derby on March 1. Moonin The Eagle is owned by Gregario Garcia Garza and was bred in California by the Vessels Stallion Farm LLC. Trainer Rolando Almanza was proud of his charge, who has now won four of his five career starts.

"I have been very fortunate with this colt," said Almanza. "The owner did not want to rush him, so when we brought him to Hialeah, he was mature and ready to run. I was just a little worried about him running for the first time under the lights, but he handled it fine. He's the type of horse than makes his riders and trainer look good!"

Moonin the Eagle will break from post position four on Saturday night as the 9-5 favorite as he attempts to win his fourth consecutive race of the year. Almanza, Garza and Ramirez had a very successful showing last Saturday with Daytona B, who set a new track record winning the $105,380 Bank of America Texas Challenge. That impressive performance vaulted him from seventh to second place in the weekly AQHA/Horseplayernow.com Top Ten Poll.

Jess Toast Winner, a three-year-old son of Toast to Dash, recorded the second fastest clocking in trials. Owned and bred by Maria Guadalupe Araiza, the sorrel gelding covered 350 yards in :17.392. Rodrigo Vallejo, who was his pilot last June in his TQHA Sires Futurity victory, will retain the mount for trainer Rodolfo Sanchez. Jess Toast Winner has five wins from seven career starts, and a perfect three-for-three record at this distance.

Deala Ryon, a Dealagame homebred for owner/breeder Pete Scarmardo, held on to the third fastest clocking of :17.491 seconds. Brian Stroud will give a leg up to rider Luis Ramirez. One other notable contender is R. Jaime Flores' Glimpse of Dash, who ran second to Moonin the Eagle in trials. Trained by Homar Garza, Glimpse of Dash was the runner-up to Kiss My Hocks in last year's Sam Houston Futurity (G2). Raul Ramirez, Jr. will ride the son of Glimpse of Greatness, who will be making just his sixth career start.
$50,000 Sam Houston Juvenile To Be Contested Saturday Night
The $50,000 Sam Houston Juvenile Stake will kick off the stakes action on Saturday evening. The field is comprised of two-year-olds that competed in trials for the Sam Houston Futurity on April 4, but missed the cut-off time of :17.085 seconds.

Lil Dashing Menace, owned by Shadd Frisenhawn and trained by Jose Dolores Camacho, ran second to fastest qualifier Ivan James and was clocked at :17.088. The daughter of Executive Menace drew the rail and will be ridden by Luis Ramirez.

Eleazar Martinez's homebred Jetsie Cartel won her trial in :17.103 and will break from post position seven under Sam Houston leading rider Damian Martinez. She is one of the impressive first crop by The Louisiana Cartel and is trained by Yasmine Fierro.

Post time for Saturday's ten race card is 6:00 p.m. The three stakes will be run as race 7 (Sam Houston Juvenile); race 8 (Sam Houston Derby) and race 9 (Sam Houston Futurity).
Angel Sanchez and Damian Martinez Top the Trainer and Jockey Standings
Angel Sanchez, who was the leading 2014 Sam Houston Quarter Horse conditioner, tops all horsemen with 11 wins from 36 starts. Leslie Padilla and Brian Stroud are tied for second with 10 wins each following the first four weeks of the racing season.

Jockey Damian Martinez is in pursuit of his first riding title as he has won 15 races to lead Francisco Calderon by one race. Calderon had a great weekend, winning both the Colors of Houston Paint stakes races. Rodrigo Vallejo and Luis Vivanco are tied for third with 10 victories each.

Wayne Stroud has four wins to take top spot in the owner standings. There are five horsemen tied for second. Silvia Robles, Ricardo A. Morales and Jorge Meraz have perfect three-for-three records, and Pete A. Scarmardo and Eleazar Martinez, Sr. have also won three races this meet.
Jason Boland and the Stragglers Perform Friday, May 1 in the Spring Concert Series at Sam Houston Race Park
The 2015 American Quarter Horse Meet features the entertaining Post Race Concert Series on the Bud Light stage, most Saturdays through May 16. These live performances are free with $7 live racing admission before 8:00 p.m., and $20 after 8:00 p.m. The following performers will follow the last of 10 Quarter Horse races each evening.

May 1 - Jason Boland and the Stragglers
May 9 - The Casey Donahew Band
May 16 - Cody Johnson * - Special Concert on Preakness Day:
Also featuring Cory Morrow and Gary P. Nunn
(*This concert will start at 6pm.)