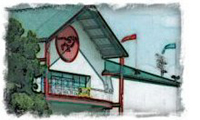 Three Stakes to Be Contested This Weekend at Sam Houston Race Park
(Houston, Texas - Wednesday, April 24, 2013) - Three stakes are set for this weekend at Sam Houston Race Park, beginning with the $24,300 Sam Houston Claiming Derby on Friday evening. Saturday's card will feature two Bank of America Challenge stakes, the $22,000-added Merial Distaff Texas Challenge and the $18,000-added Zoetis Sam Houston Starter Allowance Challenge.
Solid Field of Fillies and Mares to Compete in the $22,000-added Merial Distaff Texas Challenge on Saturday Evening
A field of ten fillies and mares will compete in Saturday's Merial Distaff Texas Challenge. The draw for the 400 yard stakes took place on Wednesday, April 24, 2013 and features several stakes winners as well as some talented, but lightly raced fillies.

Last year's Merial Distaff runner-up, Bertha Venation is the high earner in the field with $175,591 in career purses. The six-year-old daughter of Corona Caliente is owned by Jose Luis Salazar and trained by Erika Huitron. She has won nine of her 24 starts, including the $42,000 Merial Texas Distaff Challenge last September at Lone Star Park. Jockey Santos Carrizales looks forward to a strong performance from the Arkansas-bred mare.

"She is a gutsy mare," said Carrizales. "She gives 100% every time and the distance of 400 yards is perfect for her."

The field will also include two track record holders at Sam Houston Race Park: Sarah Must and Sweet Oblivion. Sarah Must set a new 350-yard record (:17.238) here on March 30, 2012. Owned by J. T. Hooten and Jesse Yoakum, the four-year-old Jet Cartel filly will be ridden by Jerry Lee Yoakum. She ran seventh in the $20,000 Silestone Stakes here on April 6, which was disappointing to her trainer.

"She got wiped out," said Jesse Yoakum. "On Saturday, all you can hope for is a clean race. It comes down to whoever gets the best trip."

Sweet Oblivion, a well-bred daughter of Mr Jess Perry holds the 300-yard record of :15.101. Owned and bred by Joe Kirk Fulton, the speedy gray filly also made her 2013 debut in the Silestone Stakes, running second to Shakemdontbreakem. Regular rider, Jose Alvarez, will remain aboard.

"She needed that race," said her trainer, Mike Robbins. "I was encouraged that she was really running well at the end. She came out of the race in good shape and is doing great."

The winning mare will represent Texas in the $125,000 Merial Distaff Challenge Championship (G1) at Los Alamitos on November 9.
Zoetis Sam Houston Starter Allowance Challenge on Saturday
The $18,000-added Zoetis Sam Houston Starter Allowance Challenge will also be contested Saturday evening. On April 13, two trial races were held to determine the ten finalists for the 350-yard event. The race is for Bank of America Racing Challenge-enrolled horses that have started for a claiming price of $5,000 or less within 12 months prior to the sustaining/late payment deadline.

DW Runaway B won the second trial by a neck, recording the fastest qualifying time of :17.935 for 350 yards. Jockey Luis Vivanco guided the four-year-old son of Ocean Runaway for owner Robert Guzman and trainer Manuel Vega Jr.
Juan Saucedo will saddle second-fastest qualifier, Ocean Bank owned by his father, Filimon Saucedo. Eleazar Hernandez will retain the mount on the Texas-bred gelding, who was clocked in :17.957. Trainer Judd Kearl and his first-call rider, Rodrigo Valllejo team up with Freddies Crash, who earned the third-fastest qualifying time in the first trial. The six-year-old son of Fredricksburg is owned by Virginia Sitton.

The winner of the Starter Allowance Challenge will earn a berth to the $75,000 Zoetis Starter Allowance Challenge Championship at Los Alamitos on November 9.
U Wanna Bet Fastest Qualifier in Friday's Sam Houston Claiming Derby
Sam Houston Race Park's feature race on Friday is the $24,300 Sam Houston Claiming Derby. Trials were run on April 12 to determine the ten fastest qualifiers for the 350 yard stakes, which will run as the ninth race on Friday, April 26.

U Wanna Bet, a three-year-old daughter of Streakin Sixes, shipped to Houston fresh off a win at Louisiana Downs on March 23. She rallied for the victory in trials, covering 350 yards in :17.912 seconds, which was the fastest qualifying time. Owner Scott Friesenhahn claimed the talented filly for $7,500 and sent her to the barn of trainer Yasmine Fierro. U Wanna Bet will be ridden by Eddi Emanuel Martinez in Friday's final, which will run as the ninth race on the card.

Second-fastest qualifier, Volcom Jess will be seeking his first win since last August at Retama Park. David Alvarez rode the Volcom colt in trials for owner Jesus Maria Alvarez, Jr. and trainer Ricardo Hinojosa. However, Rodrigo Vallejo will ride Volcom Jess as Alvarez opted to ride on opening night at Delta Downs.
Leading Sam Houston rider, Luis Vivanco will pilot Tremor On Ice for owner HEH Holdings Inc. The gelded son of Shazoom will make his ninth career start and is also trained by Hinojosa.
The winner's share of the Sam Houston Claiming Derby is $9,720.
Kool Country Man Voted Into AQHA Top 10 Poll
Kool Country Man, who notched his second victory in the $101,000 Bank of America Texas Challenge last Saturday at Sam Houston Race Park, was voted into the sixth spot in this week's AQHA Racing-Horseplayernow.com National Top 10 rankings. Rylees Boy, last year's Champion of Champions (G1) winner and hero of February's Los Alamitos Winter Championship (G1), garnered all first-place votes and 100 points in a unanimous showing.
The complete ranking for the poll is as follows:

1. RYLEES BOY (100)
2. PJ CHICK IN BLACK (77)
3. REMEMBERING SPENCE (70)
4. FIRST IN CLASS DBS (57)
5. TF FEATURED EFFORT (48)
6. KOOL COUNTRY MAN (47)
7. BRACE FOR BERNAL (37)
8. TRES OF LINDA (36)
9. FEATURE MR WHO (23)
10. MR EASE CARTEL (17)
Promotions Set at Sam Houston Race Park
The 2013 Quarter Horse meet continues through Saturday, May 18, with post times set for Thursday and Friday (7 p.m.) and Saturday (6:00 p.m.). Special events include:
50 Cent Beer Fridays with ESPN's Fred Faour and A.J. Hoffman featuring 50 Cent Draft Beer and $1.50 Wine Specials every Friday from 6 p.m. to 9 p.m.
Kentucky Derby Day featuring live racing coupled with the simulcast of the 139th Kentucky Derby with Mint Juleps and the annual Kentucky Derby Hat Contest. (First post 1:00 p.m. May 4)
Mother's Day Brunch featuring a special Sunday live racing program in honor of Mother's Day. (First post 1:00 p.m. May 12)
Preakness Stakes featuring live racing coupled with the simulcast of the 138th Preakness Stakes. (First post 1:00 p.m. May 18)
Festivities Set for the 139th Kentucky Derby Simulcast at Sam Houston Race Park
Sam Houston Race Park (www.shrp.com) invites Houstonians to celebrate the heritage, fashion and excitement of racing's most prestigious day with the 139th Running of the Kentucky Derby on Saturday, May 4, 2013. The day-long sporting and social event will include live racing from The Park, simulcast of the 13-race card from Churchill Downs, a $500 Hat Contest, Presented by Champion Energy Services, with winners selected by a panel of celebrity judges, traditional Mint Julep cocktails served in a commemorative Kentucky Derby glass and official Kentucky Derby merchandise!

Dubbed "the most exciting two minutes in sports", this year's edition of the Kentucky Derby is shaping up to be a very competitive event. With a new point system in place to determine qualifying positions, Wood Memorial champion, Verrazano and Orb, winner of the Florida Derby, share top billing with 150 points. Other Thoroughbreds receiving attention include Goldencents, from the barn of trainer Doug O'Neill, who won last year's Kentucky Derby and Preakness Stakes with I'll Have Another; Java's War, who rallied from last to win the Toyota Blue Grass Stakes at Keeneland; Overanalyze, winner of the Arkansas Derby and Revolutionary who prevailed in the 14-horse field in last month's Louisiana Derby.

Houston fans will have an opportunity to enjoy all the Kentucky Derby festivities as well as live American Quarter Horse racing. The afternoon card begins with a special post time of 1:00 p.m. Two stakes, the Bank of America Texas Maiden Challenge and the always exciting 110-yard Texas Twister, are set for Saturday afternoon.

The schedule of events is as follows:

9:00 a.m. Gates Open
9:30 a.m. 1st Post from Churchill Downs
11:30 a.m. Buffet Opens
12:00 p.m. Hat Contest Registration Begins
1:00 p.m. 1st Live Sam Houston Race
3:00 p.m. Hat Contest Judging Begins
5:24 p.m. Running of the 139th Kentucky Derby

To make dining reservations, or for more information, call 281-807-8760 or visit www.shrp.com.
Reckless Kelly Performs Saturday Evening in the Spring Concert Series at Sam Houston Race Park
The 2013 Concert Series at Sam Houston Race Park continues with Reckless Kelly performing Saturday on the Bud Light Stage following live racing. A variety of Country and Alternative music artists will take to the Bud Light Stage where the venue will offer general admission tickets to the open lawn. In addition, Sam Houston Race Park will offer a variety of food and beverage concessions so that racing and music fans can fully enjoy this total entertainment experience.

New to this year's concert series will be FREE concert admission for all guests that purchase $6 general admission tickets to live racing before 8:00 p.m. Admission will be $20 for guests arriving after 8:00 p.m.

Popular alternative rock band Blue October attracted a huge following on Saturday, March 30. A total of six artists will perform on Friday and Saturday nights with Kevin Fowler wrapping up the series on Saturday, May 11.
The Bud Light Stage lists of performers is as follows:
Reckless Kelly Saturday, April 27
Roger Creager Friday, May 3 presented by ABC Home & Commercial Service
Kevin Fowler Saturday, May 11 presented by Auto Nation
Jockey, Trainer and Owner Standings
Juan Carlos Saucedo remains in first place in the trainer standings in the 2013 Quarter Horse meet at Sam Houston Race Park with has nine wins. Judd Kearl, and Trey Wood are tied for second with eight wins each. Manuel Vega, Jr. follows closely with seven victories and Bobby Martinez, Guy Hopkins, Mike Robbins and Jose S. Espinosa have each saddled five winners.

Luis Vivanco won three races last week to move into the lead in the race for leading rider honors at Sam Houston Race Park. Vivanco has 14 wins with Ricardo Aguirre and Santos Carrizales tied for second with 12 wins each. David Alvarez and Rodrigo Vallejo remain in contention as both riders have made 10 trips to the winner's circle.

Jose S. Espinosa is the leader in the owner standings as his horses have won four races in the 2013 Quarter Horse meet. Antonio Delgado, Jr., Michael Amburn and Meryl and Joe Kirk Fulton are tied for second with three wins each.
Belmont Park Opens Friday, April 26
Sam Houston Race Park will simulcast the entire 56-day spring/summer meet from Belmont Park. Opening day is Friday, April 26, with the highlight of the meet on June 8, when the Elmont, New York racetrack presents the 145th running of the $1 million Belmont Stakes. The oldest and longest leg of racing's elusive Triple Crown, the 1 1/2-mile Belmont will be supported by four additional graded stakes.

The California circuit moves to Hollywood Park for the 75th anniversary season beginning Thursday, April 25. The will present a stakes schedule worth more than $6.8 million including the $350,000 American Oaks and the $500,000 Hollywood Gold Cup.

Keeneland will wrap up on Friday, with Kentucky racing shifting to Churchill Downs on Saturday, April 27. To salute a long-standing Kentucky tradition, Sam Houston Race Park will offer a special offering through Saturday at the Food Court. Racing fans can enjoy the Kentucky Hot Brown Sandwich, featuring two open-faced biscuits with Roasted turkey breast, topped with sliced bacon and covered with a white cheddar Mornay sauce and served with golden hash browns.