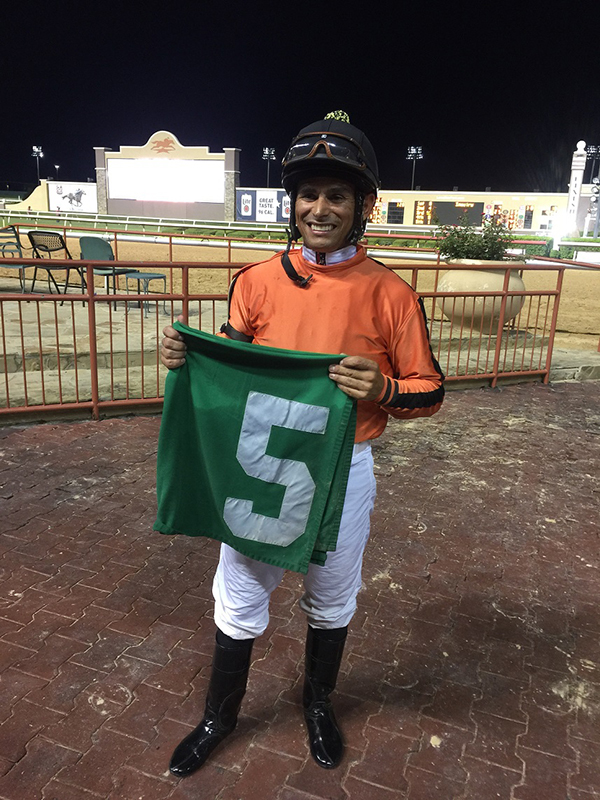 Jockey Richard Eramia Wins 5 Saturday at Lone Star Park
Grand Prairie, Texas (Saturday, July 15, 2017) - Jockey Richard Eramia was recently named "Jockey of the Week" for winning 17 races in a week, more than any other North American jockey, for the week of June 19-25, 2017. Eramia rode 42 races over six days at two tracks, Louisiana Downs and Lone Star Park, winning 17 of them. Five of his 17 wins were on a single day's card at Louisiana Downs. He has not slowed a step since.
Eramia had another five-win day today, this time at Lone Star Park. He won three races here on Sunday, which put him in the lead by one win over Iram Diego at 55-54, who had been the leading rider since the meet opened in April. With one win last night and five more tonight he widens the gap on the lead by 61 wins to Diego's 54. He is on his way to his first Lone Star Park riding title. There are just eight days of live racing remaining in the Lone Star meet.