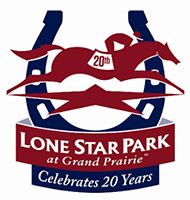 Jockey Sasha Risenhoover Unseated When Her Mount Attempts to Jump Temporary Rail in Sunday's Final Race at Lone Star Park
Grand Prairie, Texas (Sunday, July 23, 2017) - Jockey Sasha Risenhoover was transported by ambulance to Methodist Hospital Dallas for treatment and further observation after suffering a possible concussion. Risenhoover was unseated in the final race on the card Sunday at Lone Star Park when her mount, Miss Shelby, attempted to jump the temporary rail at the turf chute. Miss Shelby, a three-year-old filly, was not injured and walked off the track.
This is the second such incident for the young female jockey. On July 3, her mount ducked in at the temporary turf rail, unseating her in a near carbon-copy incident. Both that race and the final today were at one mile on the turf.
This was Risenhoover's final race of the meeting as she is scheduled to leave for California tomorrow to ride at Del Mar Racetrack in Del Mar, California. She finished out the meet early at Lone Star Park, but it was a successful one. She finished today third in the rider standings with 47 wins from 237 starts and an earnings total of $620,040. Her 47 wins is a single season record for a female jockey at Lone Star Park. The previous record for wins in a single season by a female rider was 33 in 2009 by Deirdra Panas.