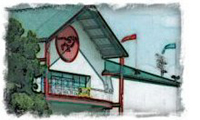 Jockey Gerardo Mora Making His Mark at Sam Houston Race Park
Houston, Texas (Wednesday, February 6, 2013) - Sam Houston Race Park has been the first stop for many noted jockeys. Corey Lanerie, Jeremy Beasley, Edwin Maldonado and Quincy Hamilton all began their racing careers at the Houston racetrack.

Gerardo Mora may not be a household name in national racing circles, but the 20-year-old rider is attracting attention for his well-timed finishes and humble personality.

Born in Palestine, Texas, Mora had family ties to racing as his uncle, Adrian Ramos, has ridden in Texas, Louisiana and New Mexico since 2001. Mora began working horses in Louisiana three years ago, and rode as an apprentice at Retama Park near San Antonio in 2011. Many jockeys get a good share of mounts when they have "the bug", but only a select few maintain a solid win percentage when they are required to carry full weight.

Mora has firmly fit into that category, choosing to remain in Texas and continue to learn his craft. He captured his first leading rider title two months ago at Retama Park when we won 39 races, 11 more than Alfredo Contreras. Through the first three weeks of the Sam Houston Race Park Thoroughbred season, Mora is in second-place in the standings behind veteran rider Glen Murphy.

The young rider has earned the respect of many Texas horsemen, including one of the Lone Star State's finest, Danny Pish.

"He's a competent young rider with a very good work ethic," notes Pish. "I like the fact that he works every day to get better, and remains grounded and very humble."

Humility is one of Mora's finest attributes, according to his agent, Toby Cathey.

"This kid is a pleasure to be around," states Cathey. "Some of the bug riders can get cocky; not Gerry. He strives to be not only a good rider, but a good person. He watches races and looks at his replays, always wanting to learn and improve."

Mora has won ten races in the first three weeks of the Sam Houston Race Park meet, including a stakes victory in the $50,000 Bara Lass aboard Platinum Song for Pish on Texas Champions Weekend. Quite possibly his most impressive performance came on Saturday, February 2. Mora was named on Arthur's Court, a Kentucky-bred son of Artie Schiller, making his debut in a mile and one-sixteenth turf maiden special weight. Breaking from post position ten, Arthur's Court was eight lengths off the leader heading into the stretch. Mora began to pass horses before finding room at the eighth pole, shooting between horses and rallying for the win. The win payout on Mora's first time starter at 23-1 was $49.60.

"I saw the opening," Mora said with a grin after the race.

He has a pleasant, engaging demeanor and those who know him credit his wife, Sandra and their three children. He's a young husband and father, but instead of feeling burdened by such responsibility, he revels in the support and joy his family provides.

Grateful for earning leading rider at Retama Park, he smiles when asked about adding a second title in Houston. Veteran Glen Murphy is riding with confidence for several top outfits and looks like he will be a major roadblock to that accomplishment for Mora. Again, demonstrating his humility and desire to learn and hone his craft, Mora is far from frustrated.

"I admire Glen very much," said Mora. "He has taken the time to work with me and teach me so much about race riding."

Murphy has high regard for the up-and-coming rider.

"He's got a great attitude and is improving all the time," comments Murphy. "I have enjoyed helping him and remember how much I learned from guys above me when I was just starting out."

Mora is a jockey with a great future ahead of him, in and out of the saddle. His agent sums it up quite convincingly when he uses just two words to describe Gerardo Mora.

"Total package."
$50,000 Tomball Stakes Set for Saturday, February 9
Saturday's feature at Sam Houston Race Park is the $50,000 Tomball Stakes, for accredited Texas-bred fillies and mares at a mile and one-sixteenth over the Connally Turf Course.

Five turf fillies and mares from the $50,000 San Jacinto Stakes on opening night of the Sam Houston Race Park season 19 will renew their rivalry. Vilao was much the best that evening and trainer Rebecca Baker will saddle the four-year-old daughter of Grave Digger who is in pursuit of her third lifetime turf victory. Rider Ramon Luna has the return call and will try to replicate the late rally of his filly over Patty's Pride and Smile's Golden Song, who finished second and third in the San Jacinto.

Patty's Pride, trained by Karl Broberg, with leading rider Glen Murphy was closing well for second and Smiles Golden Song had won three turf wins in a row prior to making her Sam Houston debut in the San Jacinto Stakes. Broberg also trains Sera's Tunnel who completed the superfecta under jockey Jose Medina.

Trainer Jack Bruner will saddle the entry of I'm a Bear and Perfect Meadow, who are owned and bred by Tom Durant. Touched By Faith, another Durant homebred, ships from Oaklawn Park for Gayle Turberville. The four-year-old daughter of Touch Tone will be ridden by Paul Nolan.

The $50,000 Tomball Stakes will run as the ninth race of the Saturday evening card, with a post time of 10:06 p.m. (CT).
Jockey and Trainer Standings
Glen Murphy continues to maintain the lead in the rider standings at Sam Houston Race Park. The 44-year-old jockey added six wins last week and has made 21 trips to the winner's circle. Gerardo Mora, who was top rider in the Retama Park fall Thoroughbred racing season, is second with 10 wins. Chris Landeros is starting to pick it up and is tied with Alfredo Sigala for third in the standings with 8 victories.

Danny Pish won three races last week, including the $50,000 Bucharest Stakes with Solar Charge, to take over the top spot in the trainer standings over Steve Asmussen. Pish has nine wins to Asmussen's seven victories. Brent Davidson is third with six wins and Bret Calhoun who has won four stakes this meet follows closely with five first-place finishes.
Wiener Dog Races Return this Saturday
Houston's fastest Wiener Dogs return this Saturday for a fun-filled and family-friendly evening as Sam Houston Race Park hosts the 6th Annual Wiener Dog Races. The event will feature Wiener Dogs racing a distance of approximately 30 yards in between live thoroughbred horse races.

The top three Wiener Dogs will be awarded cash prizes.
This continues to be one of the most entertaining nights of the meet, and fans are invited to enjoy the Wiener dog races, live Thoroughbred action and $1 Hot Dogs.

The 2013 Thoroughbred meet continues through Sunday, March 17, with post times set for Friday (7 p.m.), Saturday (6:30 p.m.), Sunday and Monday (1 p.m.). Special events include:
50 Cent Beer Fridays with ESPN's Fred Faour and A.J. Hoffman featuring 50 Cent Draft Beer and $1.50 Wine Specials every Friday from 6 p.m. to 9 p.m.
Sunday Brunch Special featuring $2 Mimosas & Bloody Marys and a $19.95 special brunch buffet in the Winner's Circle Restaurant every Sunday. (First post 1:00 p.m.)
Monday Live Racing featuring FREE Admission. (First post 1:00 p.m.)
Dollar Day at The Park featuring $1 admission, live racing programs, hot dogs, soda and draft beer. Free Petting Zoo. (February 16 & April 20)
Ladies Night where ladies get in free and enjoy $2.00 wine specials (February 23)
Camel & Ostrich Races featuring the wildest entertainment of the meet (March 9)