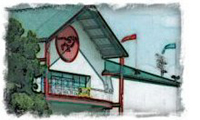 Camel, Zebra, and Ostrich Races at Sam Houston Race Park This Weekend
Houston, Texas (Wednesday, March 4, 2015) - Sam Houston Race Park will present the fourth annual Camel and Ostrich Races on Friday, March 6 and Saturday, March 7. This marks the second year that the wildly popular special event has been expanded to two nights, and the first time that zebra racing will be part of the festivities!

The final weekend of the 2015 Thoroughbred racing season kicks off on March 6 with ten races and 50 Cent Beer Fridays featuring 50 Cent Draft Beer and $1.50 Wine Specials from 6 p.m. to 9 p.m. Saturday night's card will include two Arabian stakes: the $45,000 Sheikh Zayed Bin Sultan Al Nahyan Cup and $38,500 HH Sheikha Fatima Bint Mubarak Ladies IFAHR Cup.

On both nights, in between races, members of the Sam Houston Race Park jockey colony will test their balance and agility on the super-fast ostriches and zebras as they sprint 100 yards on the main track.

Four brave local celebrities will get a leg up on the eight-foot tall camels and race 100 yards in front of the fervent crowd. This year's celebrities on Friday night are Dinah Powers, 94.5 The Buzz Rod Ryan Show; Special K, 104 KRBE and Jay Rodriguez, Sunny 99.1, and a fourth celebrity to be announced. Dinah and Special K were winners in 2014 and return to defend their titles on Friday evening.

The Saturday night races will feature Sarah Pepper, 95.7 Hot Hits; Lauren, KHMX Mix 96.5 and Marcy de Luna, Culture Map and Haley Hernandez from KPRC- Channel 2.

Just four more days remain in the 2015 Sam Houston Race Park Thoroughbred meet. Racing gets underway at 7:00 p.m. on Friday and 6:00 p.m. on Saturday evening, with 1:00 p.m. cards set for Monday and Tuesday afternoon. For more information and updates on racing, dining or the unique and family-friendly Camel, Zebra and Ostrich races, visit shrp.com.
$45,000 Sheikh Zayed Bin Sultan Al Nahyan Cup and $38,500 HH Sheikha Fatima Bint Mubarak Ladies IFAHR Cup to be Contested Saturday
Arabians will compete in two featured stakes on Saturday evening. A field of 10 fillies will compete in the $38,500 HH Sheikha Fatima Bint Mubarak Ladies World Championship IFAHR Cup, at a distance of seven furlongs.

The race will feature all female jockeys for the fourth year in a row. Laura Giesgen will ride Ms Dixie, a seven-year-old daughter of Burning Sand. Scott Powell trains the Florida-bred mare for Quarter Moon Ranch LLC. The multiple-stakes winner is in pursuit of her sixth consecutive victory, and was the runner-up in this feature last year.

Cre Enterprises LLC's All N All returns off a gate to wire score in the Grade 2, $30,000 Texas Yellow Rose on February 21. The four-year-old Dahess filly is undefeated in her two career efforts. Trainer Lynn Ashby will give a leg up to rider Alexandra Bihari.

Trainer Jerenesto Torrez, who saddled the winner of the 2014 HH Sheikha Fatima Bint Mubarak Ladies World Championship IFAHR Cup, returns with four fillies on Saturday evening. The entry of RB Frynch Broad was the runner-up in the Yellow Rose and will be ridden by Whitne Hurst. His other contenders are Dhaan and the entry of DC Willeys Song and Throughleap.

The $38,500 HH Sheikha Fatima Bint Mubarak Ladies World Championship IFAHR Cup will run as the eighth race of the Saturday evening card and will be followed by a field of 12 colts and geldings in the Grade 1, $45,000 HH Sheikh Zayed Bin Sultan Al Nahyan Cup - Amethyst Jewel.

Valiant Boy SbFar has been installed as the 7-2 morning line choice in the seven furlong stakes. Owned by Guy Neivens and trained by Elizabeth Merryman, the seven-year-old French-bred stallion was undefeated in 2014, winning each of his stakes appearances. Top Los Alamitos jockey Ramon Guce jets in to ride, and will break from post position eight. Guce notched his 1,000th win on February 14 at the Southern California racetrack, where he rides both Thoroughbreds and Quarter Horses.

Paddys Day, winner of the Grade 2, $30,000 Texas Six Shooter two weeks ago, returns for Powell and Quarter Moon Ranch LLC. Jockey Kelsi Purcell has the call aboard the fpur-year-old Burning Sand colt, who has won three of his last four starts.
Deshawn Parker Top Jockey Heading into the Final Week of the Thoroughbred Meet
Competitive battles are taking place for the leading jockey, trainer and owner honors at Sam Houston Race Park with just four days remaining in the 2015 Thoroughbred racing season.

Veteran jockey Deshawn Parker had built a significant lead over his fellow riders two weeks ago, but David Cabrera is mounting a tenacious bid. While he may not catch Parker, Cabrera, who won riding titles at both Lone Star Park and Retama Park in 2014, is making things very interesting. Cabrera won two races on Monday's card and another three on Tuesday afternoon. Parker is on top with 49 wins with Cabrera in second with 36. Lindey Wade, who was leading rider here in 2011, is third with 29 wins.

This is one of the deepest jockey colonies in recent years, with Iram Diego also having an outstanding meet with 28 wins. Gerardo Mora, who won the title in 2013 and 2014, has made 26 trips to the winner's circle.
Steve Asmussen Closing in on Trainer and Owner Titles
Steve Asmussen, who has won five leading training titles at Sam Houston Race Park, has been highly competitive throughout the meet and currently has 23 wins. Danny Pish has four titles here and is in second-place in the standings with 21 wins. Bret Calhoun is third with 11 victories.

Asmussen will battle to the wire with Texas businessman Danny Keene for the owner of the meet title. Asmussen has won 11 races, while Keene's horses have made 10 trips to the winner's circle. Shea Stuart is training for Keene in Houston this year.
Quarter Horse Racing Meet Begins on March 27
Sam Houston Race Park will host its annual Quarter Horse meet beginning Friday, March 27. The 24-day season will continue through Saturday, May 16 with post times set for Thursday and Friday at 7 p.m. and Saturday at 6 p.m.

The meet will feature 17 stakes races, commencing with the $20,000 Harris County Stakes on Saturday, March 28. Key stakes include the $100,000 Bank of America Texas Challenge Championship (G1) on April 18; the $100,000-added Sam Houston Futurity (G2) on April 25; the $50,000 Sam Houston Classic (G2) on May 9 and the $35,000-added Adequan Texas Derby Challenge on the final day of the meet, May 16. A complete listing of stakes and trial dates can be accessed on the Horsemen's page at shrp.com.