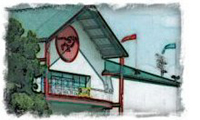 Camel and Ostrich Races Return to Sam Houston Race Park on Saturday, March 9
Houston, Texas (Wednesday, March 5, 2013) - Sam Houston Race Park will present the second annual Camel and Ostrich Races on Saturday, March 9. The wildly popular special event attracted huge crowds last year and the excitement is building for Saturday's festivities.

Racing fans will enjoy ten live races, including the $30,000 Sheikh Zayed Bin Sultan Al Nahyan Cup and $25,000 HH Sheikha Fatima Bint Mubarak Ladies IFAHR Cup. In between races, at approximately 8:00 p.m., members of the Sam Houston Race Park jockey colony will test their balance and agility on the super-fast Ostrichs as they sprint 100 yards on the main track.

Four brave local celebrities will get a leg up on the eight-foot tall Camels and race 100 yards in front of the fervent crowd. This year's celebrities are Ken Hoffman, the famed Houston Chronicle columnist, who is game to try any fast food item in the world; Sarah Pepper (@sarahhot957), who has been tweeting enthusiastically on behalf The Hot Show 95.7, CBS Radio; the spunky Chita Johnson, KHOU Channel 11 meteorologist; and radio personality Anson Ainsworth, who boasts of his weight loss success and hopes to defend the title for ESPN 97.5 Radio. The Camel races are slated for 9:20 p.m.

For more information and updates on this unique and family-friendly evening, visit shrp.com.
$30,000 Sheikh Zayed Bin Sultan Al Nahyan Cup and $25,000 HH Sheikha Fatima Bint Mubarak Ladies IFAHR Cup to be Contested Saturday
Two stakes for Arabian race horses are carded for Saturday evening. A field of 12 fillies will compete in the $25,000 HH Sheikha Fatima Bint Mubarak Ladies World Championship IFAHR Cup, at a distance of seven furlongs.

The stakes will feature all female jockeys for the second year in a row. Sand On Fire, who was victorious in the Grade 2, $30,000 Yellow Rose here on February 23, returns for trainer Elizabeth Brand, returns to action in pursuit of her third consecutive stakes win. Owned and bred by Jane Teutsch of Larkspur, Colorado, Sand on Fire has now won three of her seven lifetime starts and will be ridden by jockey Leonie Vethaak.

A compact, but talented group of six colts and geldings will compete in the Grade 2, $30,000 HH Sheikh Zayed Bin Sultan Al Nahyan Cup.

Texas owner and breeder Sam Vasquez will run two colts in the seven furlong feature. Lacy Vaz went gate to wire two weeks ago in the Grade 2, $30,000 Texas Six Shooter.

"We were concerned about stretching him out," said Vasquez. "But he ran a good race and handled the distance with no problem."

He will run as a coupled entry with the eight-year-old Golly Bret, another Vasquez homebred, who was the Darley Champion three-year-old in 2008. Both are trained by Juan Antonio Ascencio.
Vasquez, a dry wall contractor who resides in Galveston, has a passion for Arabian racehorses. He has bred and owned some nice Arabian allowance and stakes winners, but acknowledges that TM Fred Texas is the most talented racehorse he has ever owned. He sold his homebred stakes winner for $250,000 two years ago and still follows his racing career in the United Emirates.
"You always hope for another great champion," said Vasquez. "That's what we run horses for."
Maxxam Gold Cup Update
Unstoppable U was an impressive winner under Chris Landeros last Saturday in the $100,000 Maxxam Gold Cup. Trained by Kenneth McPeek for Magdalena Racing and Mojallali Stables, Inc, the four-year-old Exchange Rate colt returned to McPeek's barn at Oaklawn Park on Sunday.

"He came out of the race in good order and arrived back here on Sunday afternoon," said Philip Bauer, who oversees the Hot Springs racing operation for McPeek. "Chris rode him perfectly; he's got a little Point Given in him and didn't want to stop. We thought he was sitting on all cylinders heading into the Maxxam; now he's ready for the next step."

The Kentucky-bred ran sixth in the Grade 1, Belmont Stakes, finishing sixth to Union Rags. His four-year-old campaign is off to a great start and will likely take the step up to graded stakes company in his next start.

"We have several options," reported Bauer. "He may run here in the (Grade 2) Oaklawn Handicap (April 13), but possibly in the (Grade 3) Ben Ali at Keeneland (on April 21)."

The well-timed ride by Landeros garnered the 24-year-old jockey plenty of attention from horsemen in Kentucky, which is where he will head at the end of the Sam Houston meet. Landeros will ride at Churchill Downs during the day and head over to Indiana Downs for their evening racing. He has retained jockey agent Jimmy McNerney, who had success with Leandro Goncalves in the same circuit.

"I am looking forward to heading up there," said Landeros. "Jimmy knows I will work hard in the mornings, and have no problem riding in the afternoon and then driving to Indiana Downs. It has always been my dream to ride in Kentucky."

McNerney watched Landeros ride the Maxxam and liked what he saw.

"He rode the race with confidence," said McNerney. "A lot of horsemen saw the race and took notice of Chris. There are doors that are open in Kentucky with riders like Julien Leparoux leaving for California. I know Chris will work hard to get to the next level."
Jockey, Trainer and Owner Standings
Gerardo Mora, who has been racking up wins since opening weekend, overtook Glen Murphy last week to take the lead in the rider standings at Sam Houston Race Park. Mora, who was honored as leading rider at Retama Park in December, has 37 wins to Murphy's 36. Roman Chapa won six races last week and is in third place with 22 victories. Alfredo Sanchez Sigala is next with 14 wins and Chris Landeros, who won the $100,000 Maxxam Gold Cup aboard Unstoppable U, is fifth in the standings with 13 trips to the winner's circle.

Danny Pish won four races last week to remain the leading trainer at Sam Houston. Pish, who has won three previous titles here, has 21 wins following six weeks of live racing. Steve Asmussen remains in second place with 17 victories. Jack Bruner has 14 wins, Brent Davidson follows closely with 11 firsts and Karl Broberg rounds out the top five with eight wins.

Dallas horseman Tom Durant is closing in on his second leading owner title in Houston. His horses have made 14 trips to the winner's circle. End Zone Athletics is next with 5 wins, followed by H and H Ranch and Jose Luis Espinoza, who are tied with 4 wins each.
Monday Replaces Sunday Racing as Sam Houston Race Park Makes Adjustment in Race Dates for Final Two Weeks of Thoroughbred Meet
Sam Houston Race Park requested and received a change of live Thoroughbred racing dates in March. In a letter to the Texas Racing Commission (TRC), officials requested that the Sunday, March 10 and March 17 live dates be moved to Monday, March 11 and March 18. Since the beginning of the 2013 Thoroughbred racing season on January 18, Monday's handle has outperformed Sunday. The Thoroughbred meet will continue through March 18 followed by the 2013 live American Quarter Horse season, which gets underway on Thursday, March 28.
Promotions Continue Through the Live Thoroughbred Meet
The 2013 Thoroughbred meet continues through Monday, March 18, with post times set for Friday (7 p.m.), Saturday (6:30 p.m.), Monday (1 p.m.). Special events include:
50 Cent Beer Fridays with ESPN's Fred Faour and A.J. Hoffman featuring 50 Cent Draft Beer and $1.50 Wine Specials every Friday from 6 p.m. to 9 p.m.
Monday Live Racing featuring FREE Admission. (First post 1:00 p.m.)
Camel & Ostrich Races featuring the wildest entertainment of the meet (March 9)
Fan Appreciation Night featuring FREE Admission. (March 16)
Spring Concert Line Up Finalized at Sam Houston Race Park
The upcoming American Quarter Horse Meet will once again feature a concert series on Friday and Saturday nights, kicking off on Saturday, March 30. New to this year's concert series will be FREE concert admission for all guests that purchase $6 general admission tickets to live racing before 8:00 p.m. Admission will be $20 for guests arriving after 8:00 p.m.

The 2013 Concert Series at Sam Houston Race Park will take place on Friday and Saturdays on the Bud Light Stage following live racing. A variety of Country and Alternative music artists will take to the Bud Light Stage where the venue will offer general admission tickets to the open lawn. In addition, Sam Houston Race Park will offer a variety of food and beverage concessions so that racing and music fans can fully enjoy this total entertainment experience.
Popular alternative rock band Blue October will be the first performer in the 2013 Concert Series at Sam Houston Race Park on Saturday, March 30. A total of six artists will perform on Friday and Saturday nights with Kevin Fowler wrapping up the series on Saturday, May 11.
The Bud Light Stage list of performers is as follows:
Blue October Saturday, March 30 presented by Cricket Wireless
Old 97's Saturday, April 6
Charlie Robison Friday, April 12
Reckless Kelly Saturday, April 27
Roger Creager Friday, May 3, presented by ABC Home & Commercial Services
Kevin Fowler Saturday, May 11 presented by Auto Nation